This year, the Mercedes-Benz UCI MTB World Cup returns to Lourdes for the first time since 2017. For most, the Pyrenean town is famed for its millions of annual pilgrims who come for its supposedly miraculous waters. For mountain bikers, Lourdes is famous for THAT Alexandre Fayolle victory. Either way, getting wet plays a prominent role!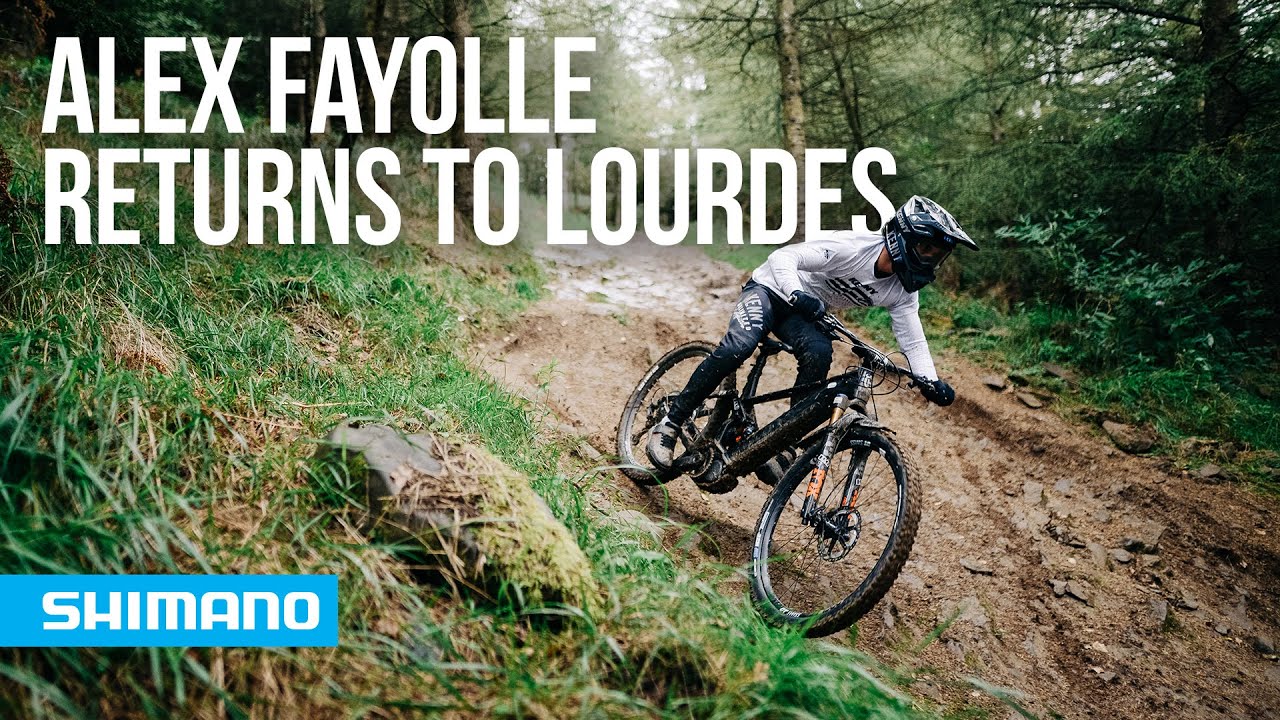 Back in 2017, following his fourth place in Vallnord at the prior round, Alex came within 0.1 second of the fastest qualifying time with an absolute heater of a race run. He described it as the run of his life - an appropriately out-of-body experience for such a holy venue - but unfortunately the rain that fell for the final qualifiers meant questions hung heavy over Alex's victory. He never felt able to celebrate that brilliant run, and a tough couple of seasons followed.
However, a switch across to the EWS-E sparked a resurgence of passion and motivation. The fun factor was back, and now it was even faster!
Five years after his World Cup win, Alex took his EP8-powered bike for a slay of the Lourdes DH track. This video is pure riding and raw speed. Fayolle is on fire!