SHIMANO DEORE XT and XTR
By Steffi Marth
Let's dive into the high-end, top-shelf, premium-quality groupsets for mountain bikers around the world. Uncovering the common features and differences of our two top mountain bike groupsets.
Many mountain bikers would scream if their bike were to be called merely a "simple" piece of sports equipment. Often, it is much more than that: the reflection of a passion for off-road cycling or an expression of performance in the mountains. Many cyclists enjoy fine-tuning their recreational bikes or racing machines with the aim of reducing as much weight as possible.
Choosing either SHIMANO DEORE XT or XTR can hugely impact the way you ride. Here's why.
To keep things simple, we'll refer to DEORE XT as XT. Now, let's start with some context: SLX and DEORE are the two lower-tier siblings of XT and XTR. Some cyclists prefer lighter and stiffer materials, while others believe it is only a question of cost when deciding on a groupset. In this article, we will compare XT to XTR and go over key differences and common features.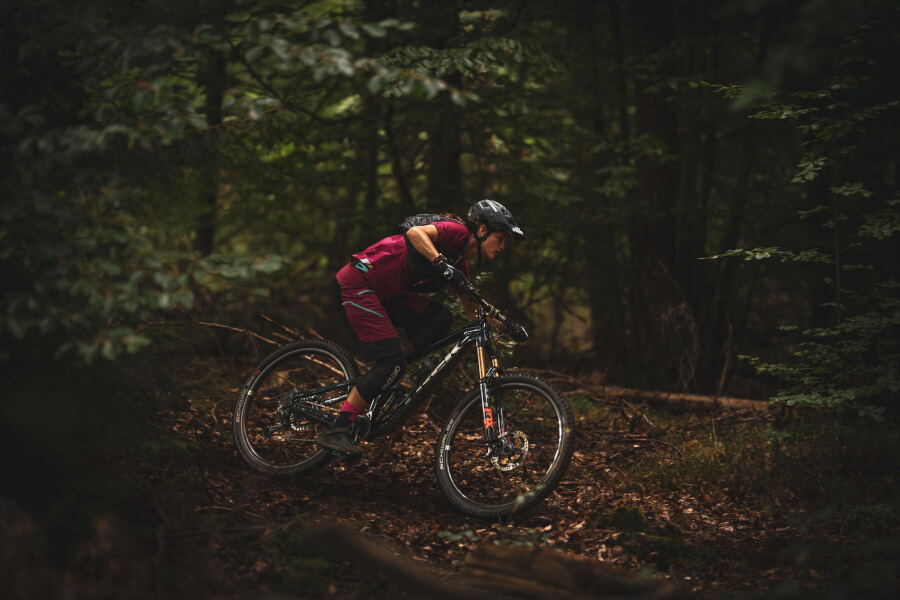 Background info
XTR and the associated new technologies were introduced 27 years ago as an addition to the existing XT line. The letter "R" stands for "Race" and was designed to optimize the XT groupset, which had already achieved its peak in technology for the racing segment. It's slightly more lightweight, with a tiny bit more titanium and carbon, and overall slightly more premium materials – simply put, we're dealing with high-end products.
The table below compares XT and XTR features, let's take a closer look at what they have in common and the big differences.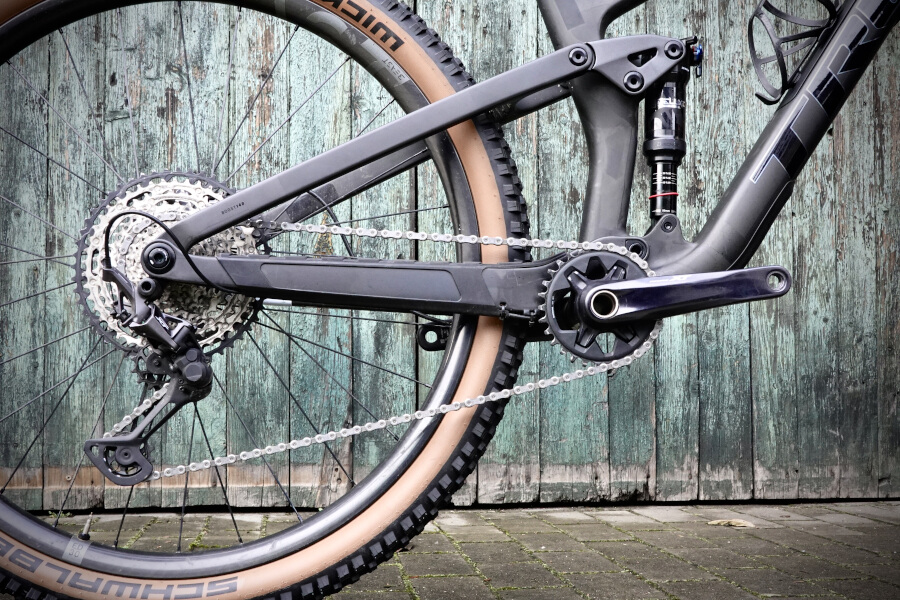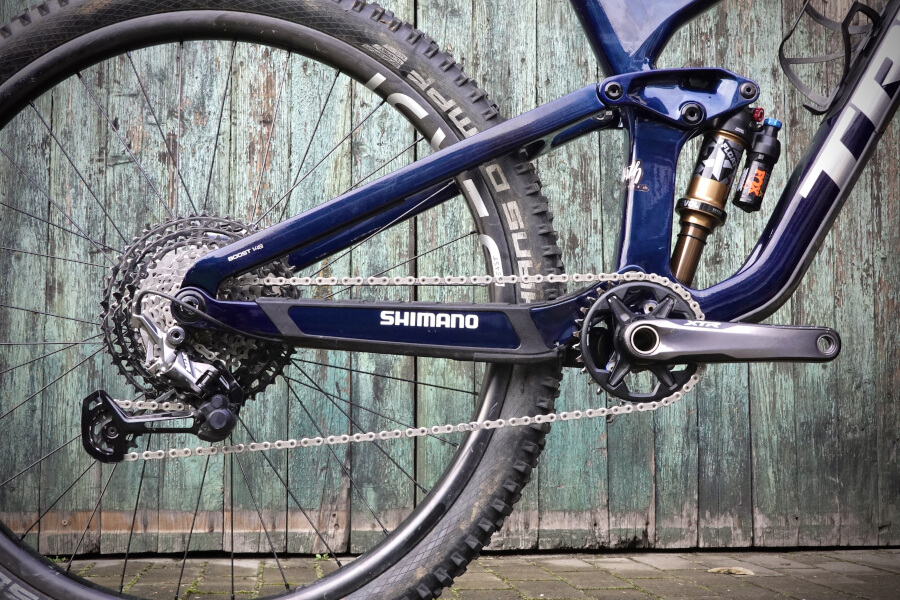 Common features and differences
XT (M8100)
XTR(M9100)
12-speed
Yes
Yes
Material 12-speed cassette
Combination of aluminum and steel
Combination of aluminum, titanium and steel
Weight 12-speed cassette

470 g (10-51T)
461 g (10-45T)

367 g (10-51T)
357 g (10-45T)

Chainring
28/30/32/34/36
30/32/34/36
Chain

HYPERGLIDE+ technology
QUICK-LINK connection
252 g

Extremely smooth SIL-TEC surface
HYPERGLIDE+ technology
QUICK-LINK connection
Extra-light hollow pin
242 g

Rear derailleur

13T pulleys for more efficient chain guidance
Silent drivetrain
Low profile design (SHADOW RD+)
Fast and precise shifting performance
284 g

13T pulleys for more efficient chain guidance
Silent drivetrain
Low profile design (SHADOW RD+)
Fast and precise shifting performance
Shimano's lightest 12-speed rear derailleur
237 g

Crank

DYNAMIC CHAIN ENGAGEMENT+ chainrings

DYNAMIC CHAIN ENGAGEMENT+ chainrings
Lighter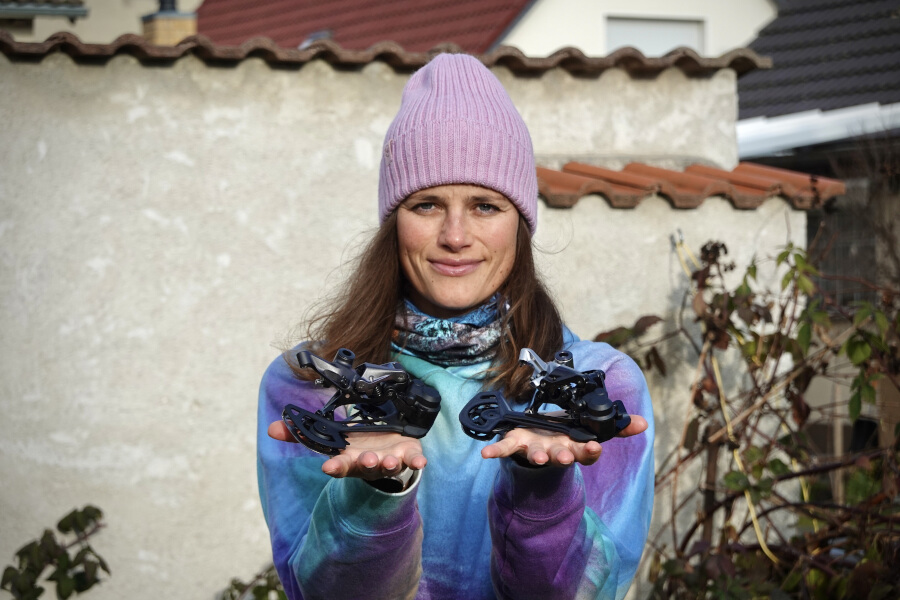 Key differences between DEORE XT and XTR
The XTR groupset comes with even more lightweight materials, such as titanium and carbon. This is primarily reflected in the premium design and lower weight (see table). Some riders choose an XTR rear derailleur for its stiffer cage, resulting in more defined and crisp shifting.
There are also small differences in terms of product range between the groupsets. For example, for XTR, there are different cranks available for XC and Enduro.
Overall, the XTR groupset has more options, for example, two brake lever designs. One of the brake lever designs requires a small Allen key to modify the distance to the grip; the other does not require a tool. The design without a tool requirement has functional advantages, but this advantage is compromised by a few more grams of weight.
Other differences concern the cassettes. The increments 10-45 T and 10-51 T may be the same in both groupsets, but XTR features, in addition to four steel sprockets and three aluminum sprockets, five sprockets made of lightweight titanium, which take more than 100 g off the total weight compared to XT.
The smallest chainring for an XT drivetrain is 28 and 30 for XTR. In turn, the largest chainring for XTR comes with 38 teeth, which is two teeth more than for XT.
These differences are really just nuances, but for some riders they are significant. Everybody can decide for themselves what they prefer.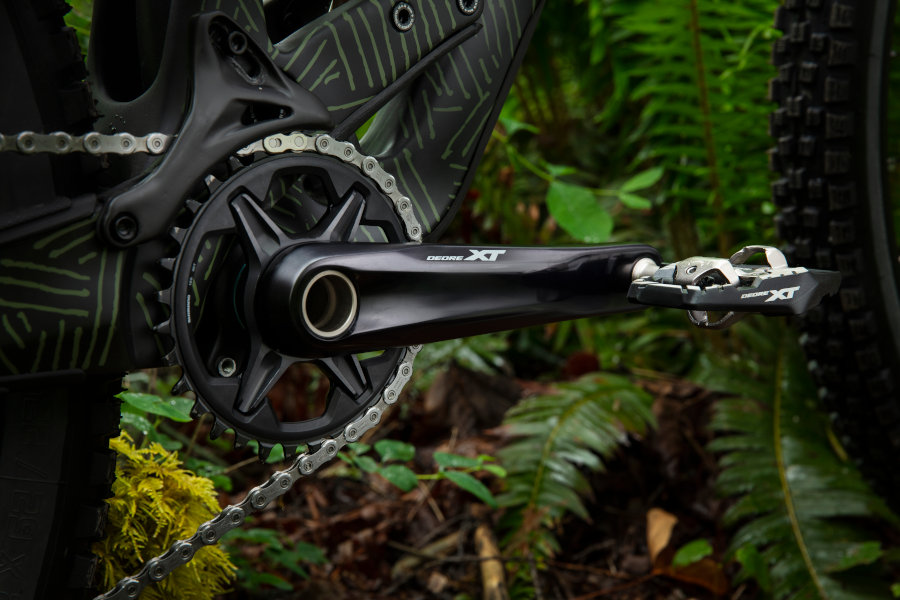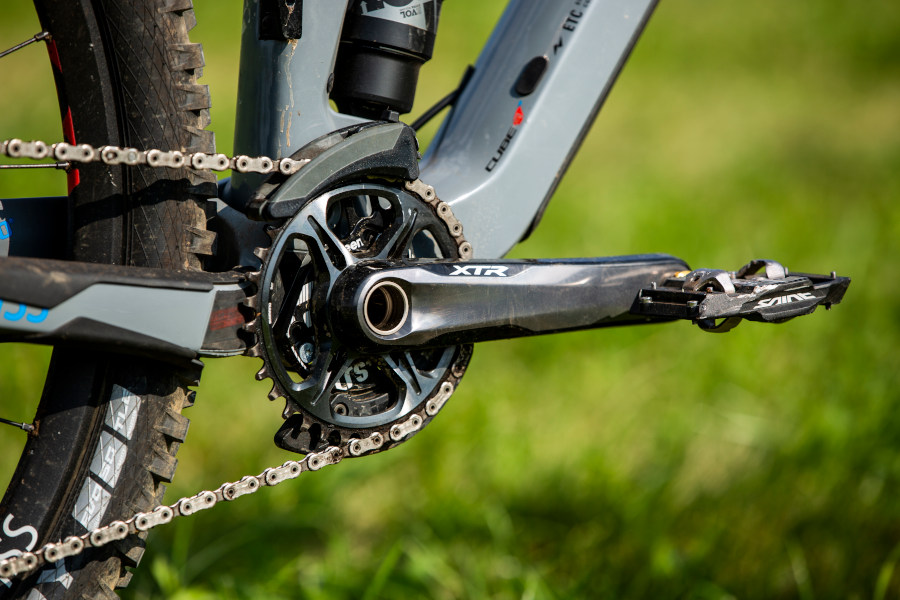 Key similarities between XT and XTR
XT and XTR are our top MTB groupsets, and they share many technologies, such as SHADOW RD+ and HYPERGLIDE+, some of which also trickle down to their smaller siblings SLX and DEORE.
XT and XTR have some exclusive features that have made them reach the top of the current state-of-the-art technology. This includes, for example, ICE TECHNOLOGIES FREEZA, which allows for perfect heat diffusion of the brake discs on long downhill sections and which provides a high level of safety.
Also, with the 12-speed shifter groupsets, you can shift four gears at a time with only one lever movement. The 11-speed XT version comes with "only" three gears, but thanks to the RAPIDFIRE PLUS shift lever, it is quick and easy to shift, like all our shifters.
As long as you use the correct rear derailleur, XT and XTR components are compatible so that you can pick and choose the best of both possible worlds.
Overview of the Shimano MTB Groupsets
SHIMANO DEORE
SHIMANO SLX
SHIMANO DEORE XT
SHIMANO XTR
Level
Entry level
Advanced
Upper mid-range
Premium
Combinations

1x12/1x11/1x10/2x11/

2x10

1x12/2x12
1x12/2x12
1x12/2x12
Brakes
2 or 4 pistons
2 or 4 pistons
2 or 4 pistons
2 or 4 pistons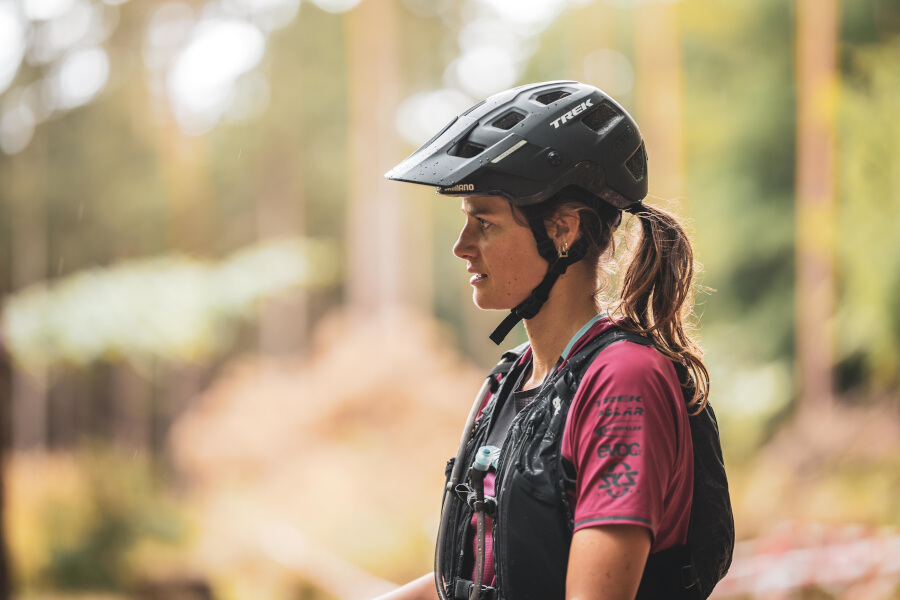 The bottom line
The compatibility within the SHIMANO range allows individualized combinations, where you can pick and choose your preferred parts for your drivetrain, shifters and brakes from all SHIMANO groupsets. The higher the level of a groupset, the higher the quality of the materials and the lower the weight. The main technologies of all levels are always reliable and work with high precision. Personally, I have XTR for my favorite enduro bike.
Having said that, I consider myself extremely lucky to own several mountain bikes, so I don't have to decide. I ride an XT groupset on both my trail bike and XC bike, which perform at the same high level. Sometimes, when I ride a tour on rocky and uneven terrain, for example, at the volcanic island La Palma, I actually prefer taking a bike with XT fittings. The risk of a rear derailleur touching a sharp stone is high, and the entire bike could endo into the rocks.
Touch wood, I have not suffered any serious technical losses, but with such high-end components, every scratch hurts. I am sure you would feel the same. The photos of my enduro bike show that I absolutely do not treat it gently. Therefore, robust and reliable parts are very important to me.
No matter whether you ride XT or XTR – you will always be able to count on Shimano to make reliable, state-of-the-art mountain bike parts for both groupsets. In the end, your individual riding style, the scope of your ride and your passion will determine which groupset is the right one for you.