As the e-bike market continues to grow and is attracting new cyclists who are starting their journey through the world of E-MTBs, we want to help them to level up and become confident E-MTB riders. In our E-MTB frequently asked questions (FAQ) series, join Rob Warner (Former Pro rider and World Cup commentator) and Chris Gibbs (H+I Adventures lead guide and SHIMANO trained mechanic) as they answer the five most-asked question on E-MTBs on the internet!
How does an E-MTB differ from an MTB?
The next topic in our series of the most frequently asked E-MTB questions is, "How does an E-MTB differ from an MTB?".
This is the big question for most people in the market for a new bike or trying to understand the relatively new kid on the block, E-MTBs. It can be a daunting landscape when you start to read and hear about new terms and technology, so let Rob and Chris guide you through the topic and make your decision much easier.
Rob and Chris quickly identify and get certain topics off the table straight away before setting down to the crux of the matter: E-MTBs are, in general, similar to normal MTBs except for the support of a drive unit and heavier weight. But the heavier weight isn't a big problem because the bike is powered, and can also be a plus in mountain biking when descending because it keeps the bike planted to the ground and offers confidence to the rider when switching from MTB to an E-MTB. So remember, E-MTBs are not only for the unfit or older rider, that's just a myth!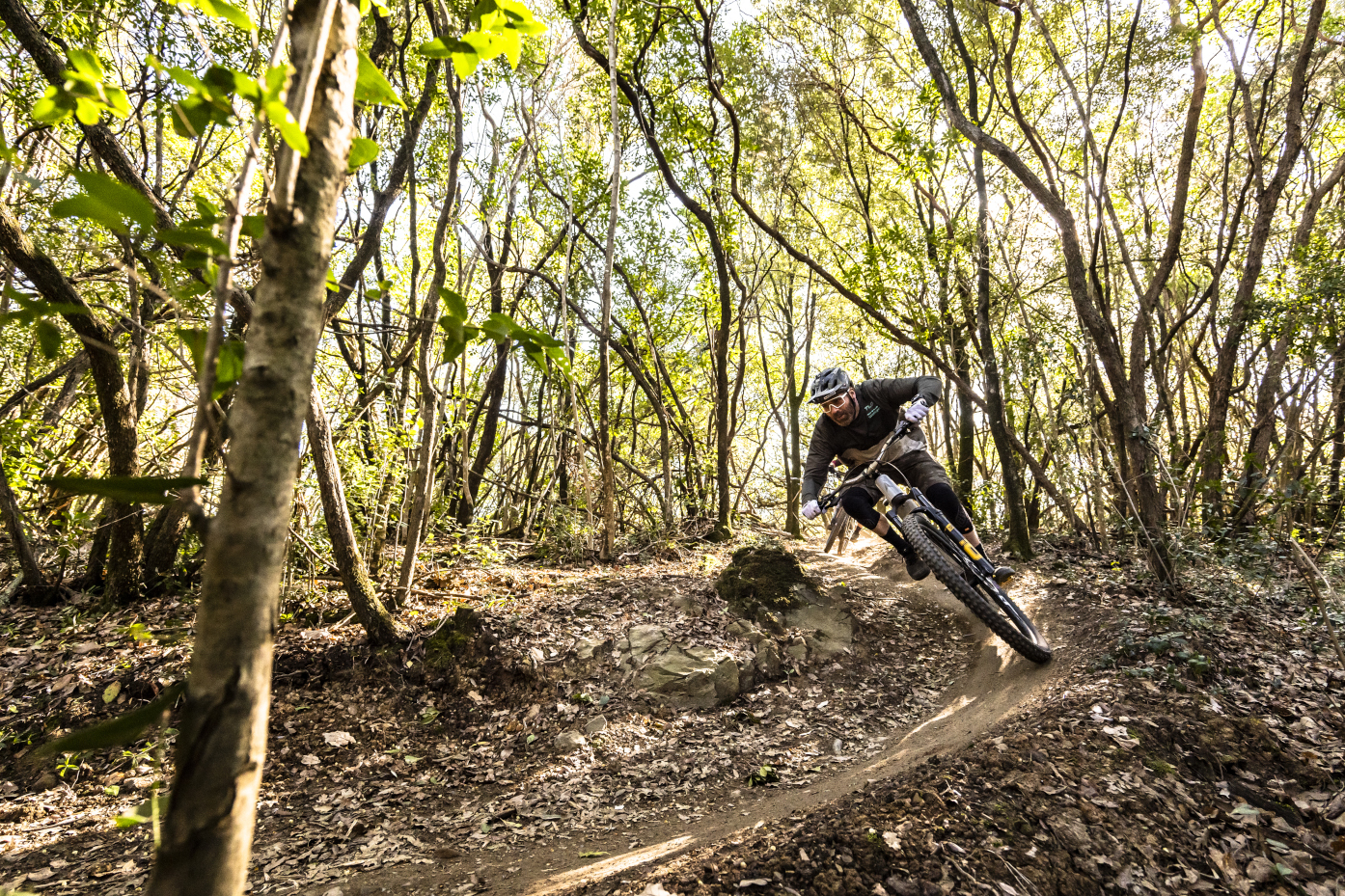 The guys continue to come back to the same point as they discuss the difference between E-MTBs and MTBs – thanks to the support of the EP8 drive unit, you can ride more, longer, farther and with a little more spontaneity than you can on an MTB. You can get to the bottom of a descent, decide it is worth another run and pedal straight back up again, something that takes quite a lot of effort on a traditional MTB.
They enable Rob to ride back-to-back days, where he would normally have a day off in between normal MTB rides, so it opens up a lot more opportunities to the rider.
But remember, you can still give yourself a hard workout on an E-MTB, it's not a free ride!
And after your ride, you should turn your attention to our last topic in the series, "How do you maintain an E-MTB?".