For nearly a decade, Trans Cascadia has been one of the most renowned multi-day enduro MTB experiences in the world. Known for its adventurous routes, legendary parties, and overall good times, the Trans Cascadia crew certainly knows how to put on a proper event.
Founded by a group of longtime bike industry professionals, Trans Cascadia was first held in 2015 and started as a blind-format, backcountry race on the trails outside Cascadia, Oregon. Since that first year, the event and crew have evolved into an organization that advocates for backcountry trail reclamation and maintenance in the Pacific Northwest. They host 3 to 4 Work Parties each year to help clear trails, not only for the event itself but to keep open for the public far beyond the race.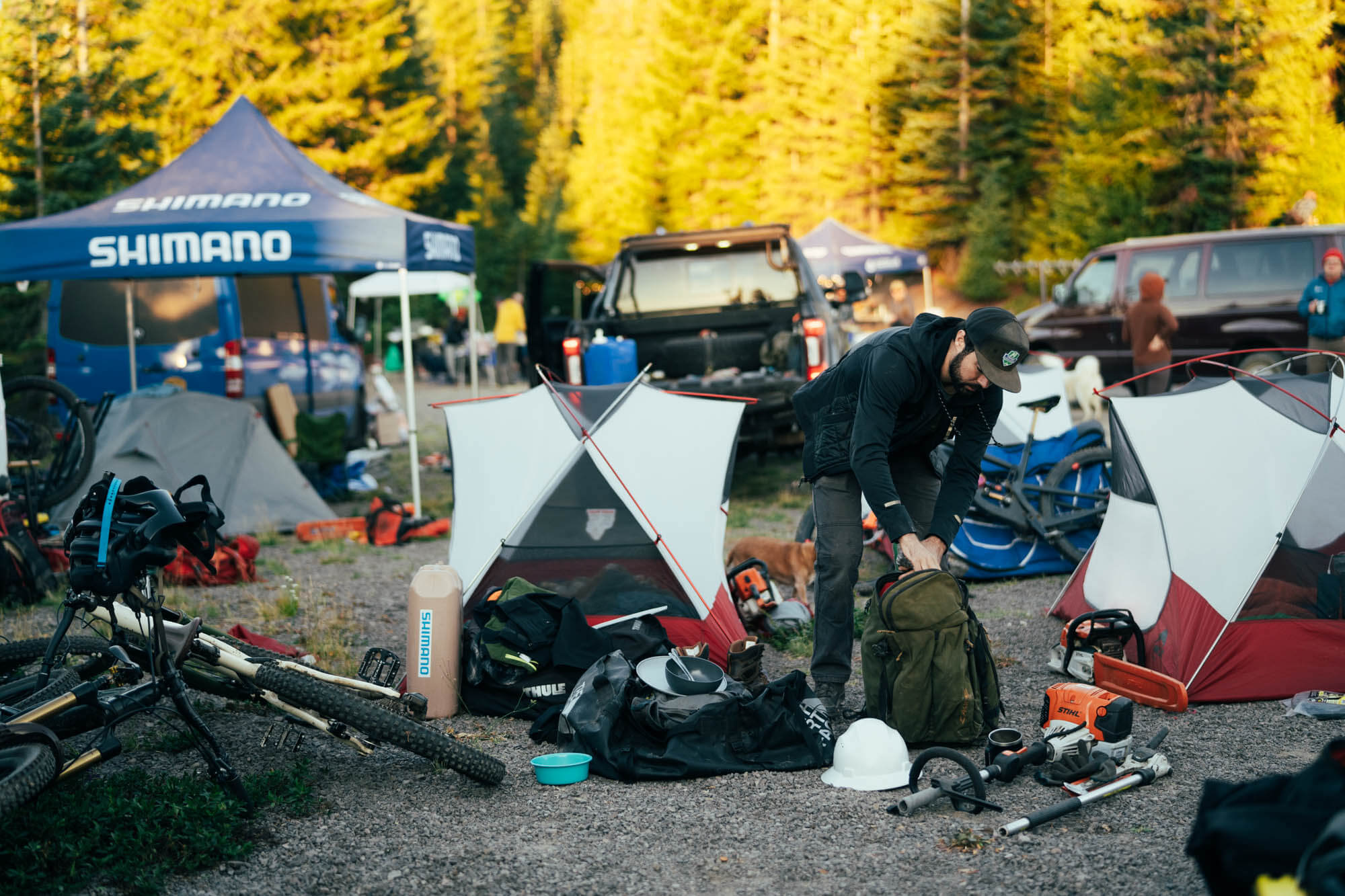 "This formula of reclaiming neglected trails and maintaining them has become the core ethos of Trans Cascadia," freeride legend Thomas Vanderham explains.
In 2022, the Trans Cascadia team announced that no race would be held that year, but they'd keep the four Work Parties rolling, thanks to the event's longtime sponsors and riders. With this announcement, Vanderham and fellow freeride great Matt Hunter joined forces with Shimano to document the event's ongoing efforts in restoring and recovering backcountry trail networks.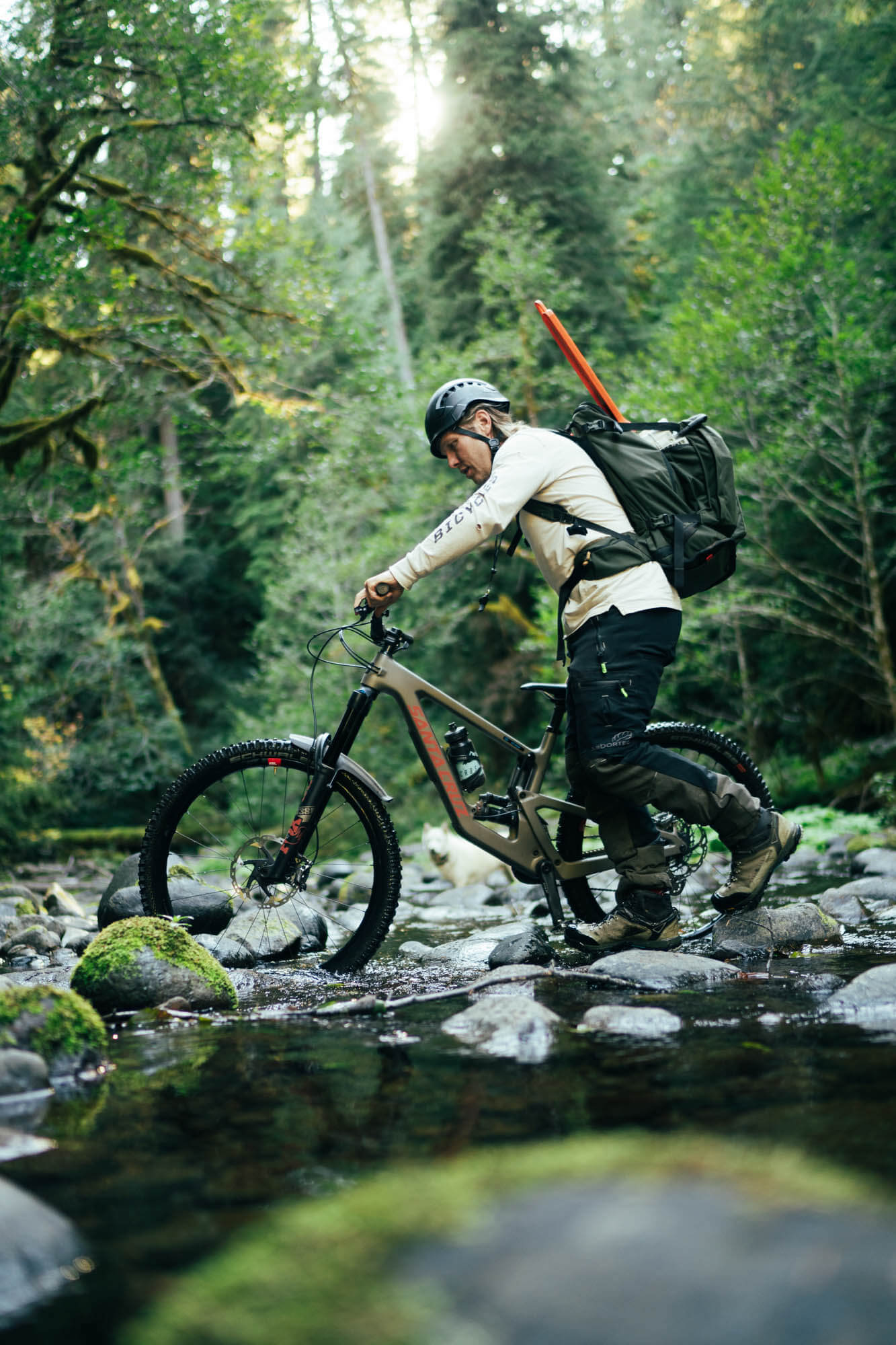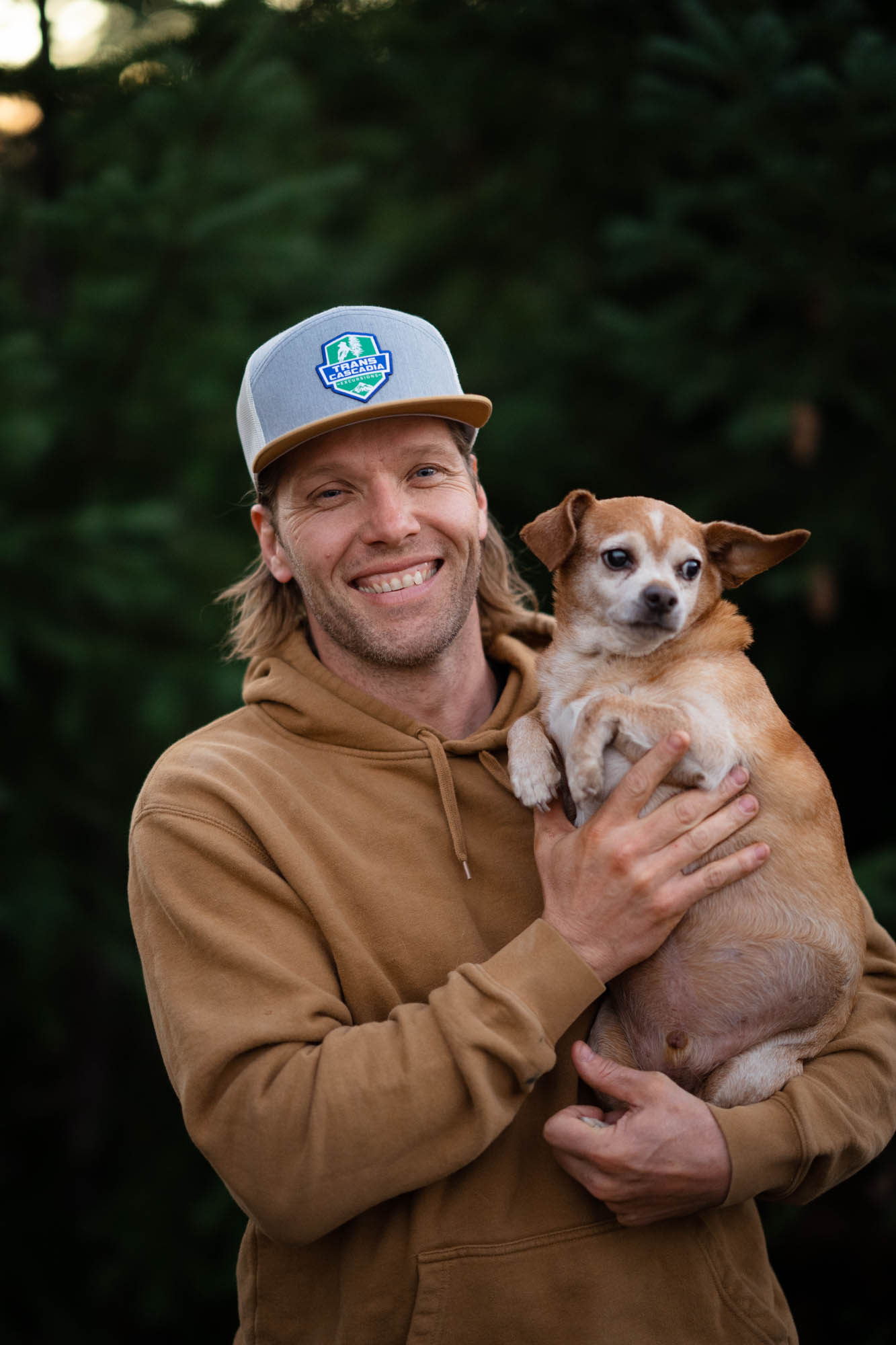 Transforming Cascadia takes a behind-the-scenes look at the final work party of the year and brings together a star-studded group of pro riders and local advocates as they work to clear trails and re-establish old race routes. Past Trans Cascadia participants like Vanderham, Hunter, and Eliot Jackson share their journey as racers turned advocates, venturing deep into the woods of the Pacific Northwest.
Bringing the local riding community together and working closely with land managers and other trail users, the Trans Cascadia team showcases just what an organized, efficient trail advocacy program can accomplish. Learn more about Trans Cascadia's mission to bring communities together and keep trail networks open and accessible now and for future generations to come: https://trans-cascadia.com/