The innovative technology of SHIMANO's refreshed EP Series enables you to experience new ways to bring joy to your ride, and provides the power, technology and reliability for a ride that redefines the limits of what you thought possible. To mark the release of the updated EP8 (EP801) and new EP6 drive units, along with advanced shifting tech FREE SHIFT and AUTO SHIFT, here are 10 reasons why you should check out the new system.
1. It provides a full ecosystem
If you're looking for a trouble-free, harmonious e-bike system that comes together to work as one, your search is over. Our high-end e-bike system, consisting of drive units, batteries, displays, assist switches and E-TUBE PROJECT software, is designed to work seamlessly with a complete SHIMANO drivetrain for maximum efficiency and an enhanced riding experience.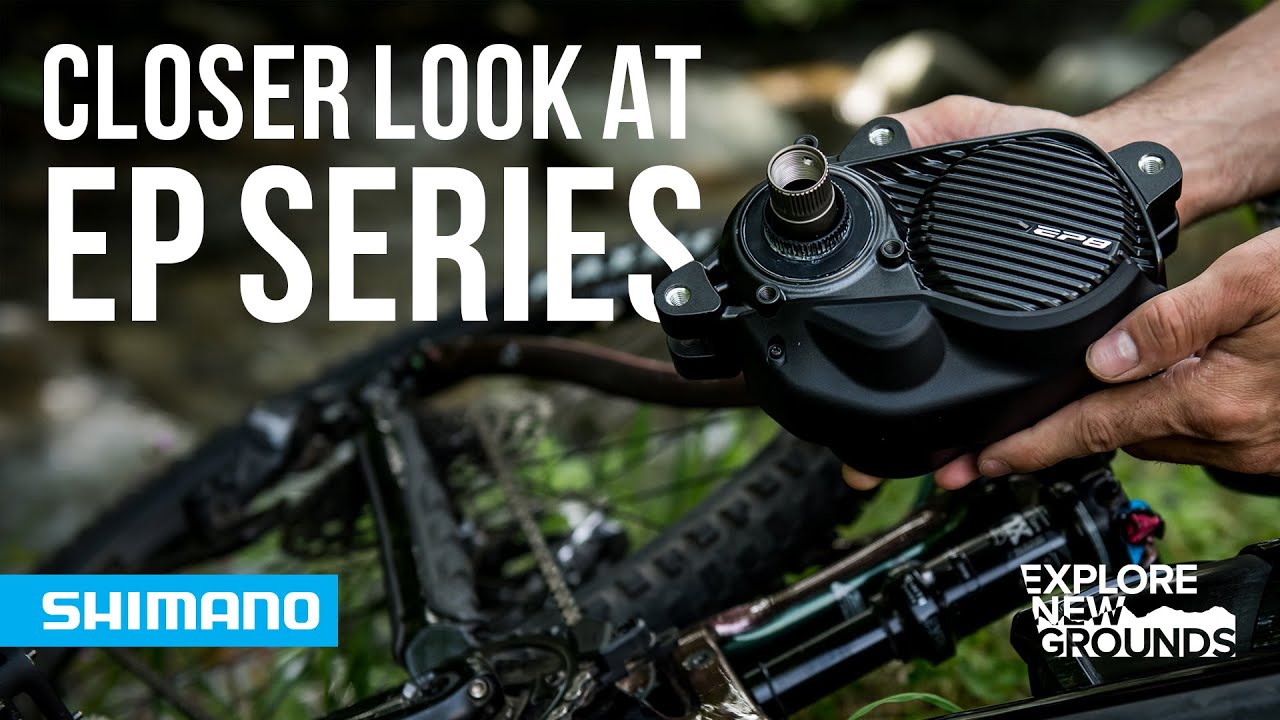 2. It delivers high but controllable power
As an e-bike rider, you want power that's delivered smoothly in a controlled manner that's sensitive to your riding needs, whether you're sweating up alpine climbs or weaving through coastal singletrack. The power the EP8 drive unit delivers is always under control, meaning you, in turn, remain in complete control while enjoying a natural-feeling ride. The new EP8 delivers 85Nm of torque on a wider cadence range, giving you full confidence to push yourself into that extra gear when the terrain demands.
3. It features a balanced design
With a low weight, compact design, increased ground clearance for technical trails and seamless integration, the EP Series delivers a perfectly balanced system that provides the power, cadence range and shifting technology to ensure you can ride for longer and tackle climbs you previously thought impossible.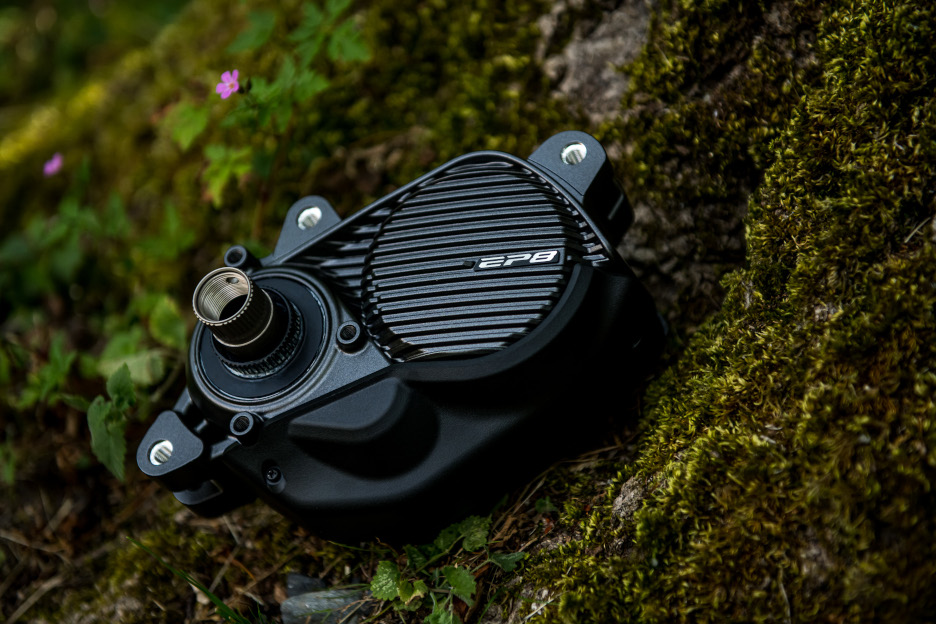 It's compact, lightweight at just 2.7kg and features sleek, refined aesthetics. The EP6 drive unit offers premium levels of power at an affordable price, and weighs only 300g more than the EP8.
4. It's intelligent
The new EP Series became more intelligent offering compatibility with new electronic circuits. 
Providing precise electronic shifting from DEORE XT Di2 alongside advanced drivetrain technology from new EP8 and EP6 results in SHIMANO bringing FREE SHIFT and AUTO SHIFT to the market (more on this below). This is all possible due to the system's intelligent in-built processing that monitors analytics as you cycle, continually assessing cadence, torque and speed to ensure you're in the most efficient gear for the conditions and incline. Connectivity is also expanded, and it hooks up to third-party accessories via the CAN and ACC ports.
5. The shifting options are truly game-changing
DEORE XT Di2 is developed for e-bikes and when combined with the new EP8 or EP6 it enables shifting functions for both beginners and experienced riders. FREE SHIFT and AUTO SHIFT redefines shifting as you know it. FREE SHIFT offers pedal-free shifting technology, so as you coast you can still change gear. AUTO SHIFT's automatic intelligent shifting technology takes things further by selecting the correct gear for the terrain. This means you'll never find yourself in the wrong gear, whether you're coming out of a descent or pedaling from a standstill.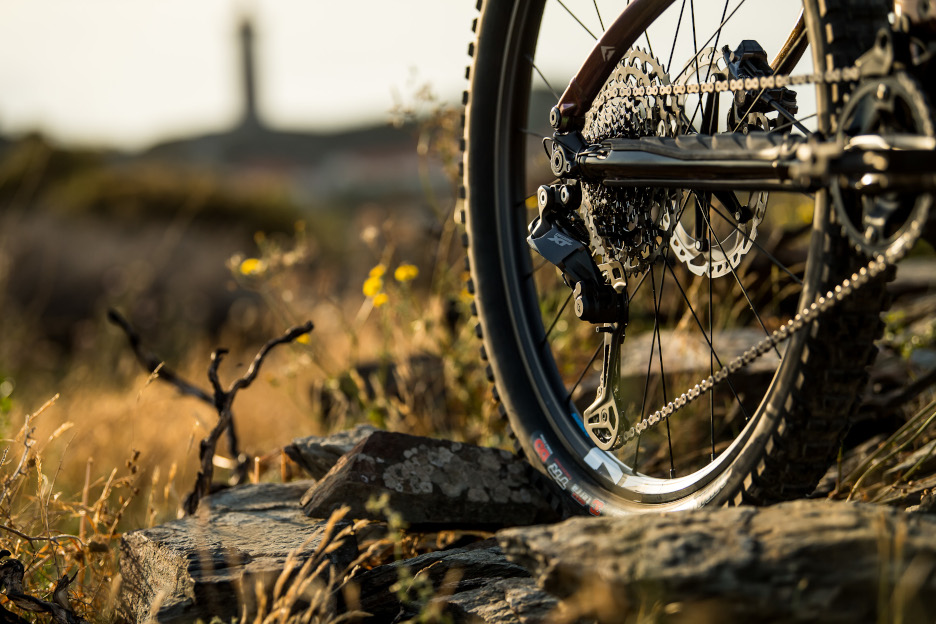 6. It won't let you down
The drive unit and components work together to provide a smooth, powerful, natural-feeling ride that boosts performance while powering through all weathers and conditions. The new EP8 also features improved heat management, so it can deal with rising temperatures on long ascents, resulting in maximum torque for longer. Robust, durable and dependable, it won't falter under pressure.
7. Trail Mode
SHIMANO's EP8 and EP6 features Trail Mode, which is built to deliver advanced levels of assist as riding conditions change. It's perfectly tuned for you to 'set it and forget it' so you can take advantage of almost any trail. You can rest assured that the harder you push, the more power will be delivered to assist.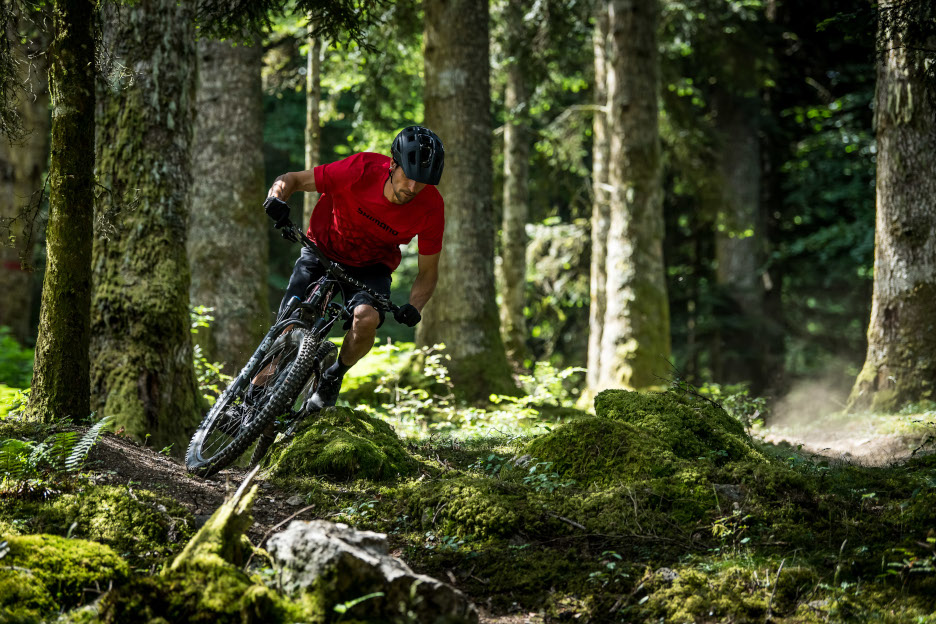 You receive the right power boost at the right time, safe in the knowledge you'll always have maximum traction and control. Whether tackling loose sand or steep mountain ranges, the drive unit rapidly and seamlessly self-adjusts so you can concentrate fully on the trail ahead.
8. It's customizable via the E-TUBE PROJECT Cyclist App
The easy-to-use E-TUBE PROJECT Cyclist App makes saving your settings a doddle. The FINE TUNE Mode provides the ability to tweak settings even until 15 levels of assist modes, so you can create your own bespoke ride. In addition, you can save your preferences within two profiles and switch between them during a ride as conditions dictate.
 9. It's available on a wide range of bikes from different brands
SHIMANO's e-bike system powers bikes from a number of different brand partners. Whether it's the playful Spectral:On range from Canyon, or the sporty, natural-feeling Orbea RISE, you can explore the enticing range of EP8-equipped bikes ready for you to demo at your local dealer now. 
10. You'll get easy access to servicing
Every bike needs a tune-up from time to time, especially if you're riding hard through all seasons – which you will no doubt be doing with your EP Series-equipped bike. Parts and components require regular servicing to ensure they're performing to their full capabilities, and this can be performed at one of the numerous SHIMANO service centers located throughout Europe. Find your nearest at shimanoservicecenter.com.