Meet the new lighter, stiffer, stronger, more playful e-MTB. Extend you adventures, Explore New Grounds
Last year, Canyon unveiled the Spectral:ON with our EP8 motor that redefined what was possible from an e-MTB. Now the all-new Spectral:ON with EP8 has landed, and it rewrites the e-MTB rulebook once again.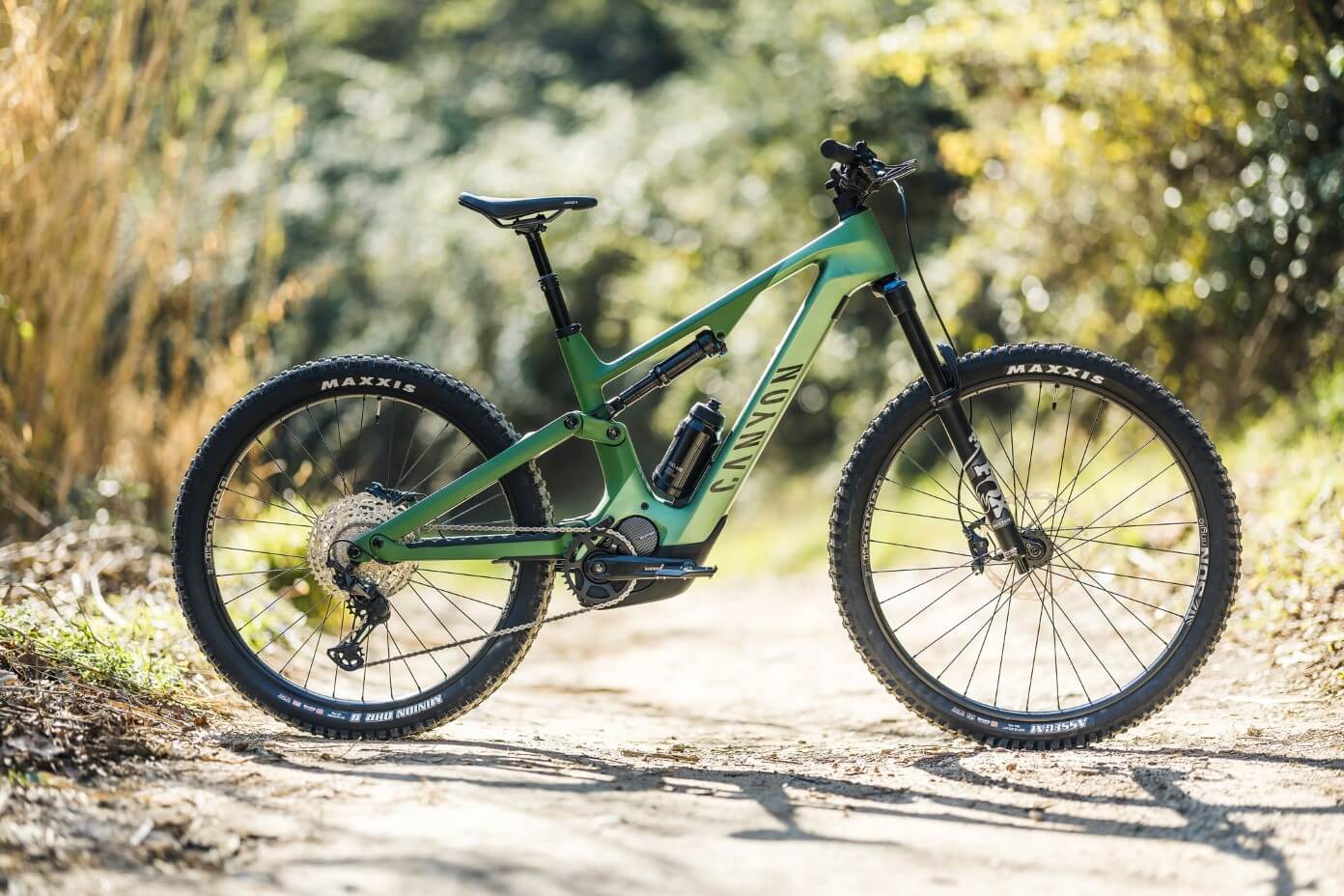 Canyon's aim was to create an all-new version of the popular e-bike renowned for its playful all-round ride quality while boosting power and range to levels never thought possible. 
As a result, Canyon's Spectral:ON is equally at home on steep, technical climbs as it is on extended sections of flowing singletrack, and now you have the power and range to extend your ride for longer and further than ever before.  
There are two battery options available: the 720Wh increases range by 15% on the previous version while weighing less. The monster 900Wh version provides enough power and intelligence to cover up to 100km and 2,000 metres of elevation in a single charge, making range anxiety a thing of the past and redefining expectations around what an e-MTB can achieve.  
The EP8 also delivers the punch required to demolish the most brutal of climbs thanks to its 85Nm of peak torque, meaning you can dig in to conquer ascents you'd never dream of attempting previously. 
Despite the extra battery power, the Spectral:ON remains nimble, making for a playful ride that's a complete blast on whatever terrain or elevation you throw it down. Energetic, capable and fun-packed, the 155mm of rear suspension and mulleted set-up with a 29" front wheel and 27.5" rear means you'll fly across all types of trails, from rugged, rock-strewn paths to rooty singletrack, while the lowered centre of gravity connects you to the ground.  
Thanks to EP8, it's also fully customisable to your own riding style: use our easy-to-operate E-TUBE PROJECT Cyclist App to adjust your bike's assist dynamics and battery management settings.
And if you don't believe us, E-MOUNTAINBIKE magazine concluded that this new Spectral:ON is significantly better than its predecessor.
"The new 2022 Canyon Spectral:ON is a light-footed everyday hero with a playful character and huge battery capacity, offering intuitive handling for both beginners and experts. Thanks to the 900 Wh battery option, range anxiety can be a thing of the past, without compromising the handling!"