As the e-bike market continues to grow and is attracting new cyclists who are starting their journey through the world of E-MTBs, we want to help them to level up and become confident E-MTB riders. In our E-MTB frequently asked questions (FAQ) series, join Rob Warner (Former Pro rider and World Cup commentator) and Chris Gibbs (H+I Adventures lead guide and SHIMANO trained mechanic) as they answer the five most-asked question on E-MTBs on the internet!
Where can I test an E-MTB?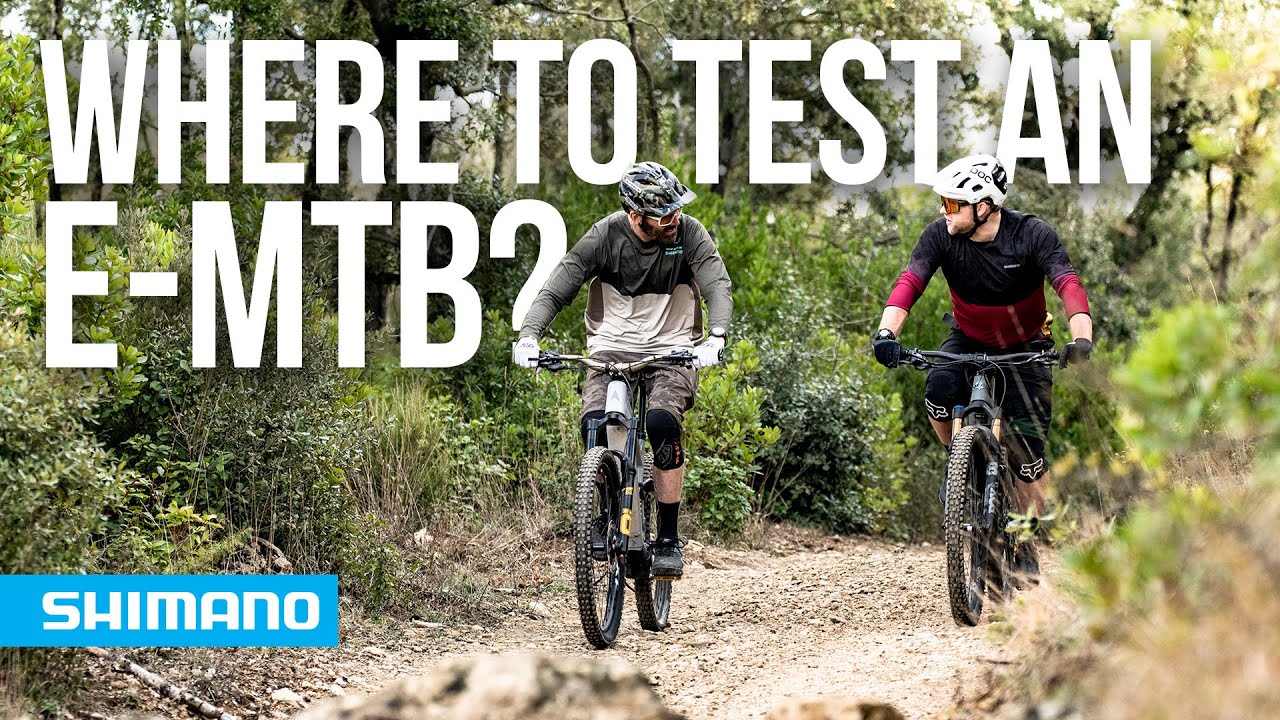 Our third topic in this series is "Where can I test an E-MTB?". This is crucial for any bike, but in particular an E-MTB. People are understandably wary of new and different things, and E-MTBs are relatively new in the world of cycling, only now finding a more solid footing in the psyche of the cyclist.
Now that you are looking around and considering an E-MTB as your next bike, you are going to need to ride at least one in a test environment and put it through its paces.
The boys recommend you contact your local bike shop, SHIMANO service center or go along to a trail center or World Cup event to test some bikes, chat to the professionals, and get them to help you set it up so that your ride is as close to perfect as possible. You can also test E-MTBs with EP8 on SHIMANO attended events like Bike festival Willingen, Bike festival Garda Trentino, Verbier E-bike festival or Roc D'azur. And if you want to discover the wide variety of e-MTBs available with our EP8 motor check out our bike selector .
When testing, choose a short loop, one with a variety of terrain that you are comfortable on, starting with an easy fire road to get used to the power delivery, and lap it. Changing the assist mode on each lap, changing the bike set up and then swapping the bike out for a different size or model and repeating the process. It is really the best way to find the bike that is right for you and the style of riding you enjoy.
And don't be afraid to ask questions of the SHIMANO service center, they are there to help and it will pay off in the long run.
But if you are still unsure if you should go for an E-MTB or a traditional MTB, why not tune into the next episode on: "How does an E-MTB differ from and MTB?"