As the e-bike market continues to grow and is attracting new cyclists who are starting their journey through the world of E-MTBs, we want to help them to level up and become confident e-MTB riders. In our E-MTB frequently asked questions (FAQ) series, join Rob Warner (Former Pro rider and World Cup commentator) and Chris Gibbs (H+I Adventures lead guide and SHIMANO trained mechanic) as they answer the five most-asked question on E-MTBs on the internet!
Why should I buy an E-MTB?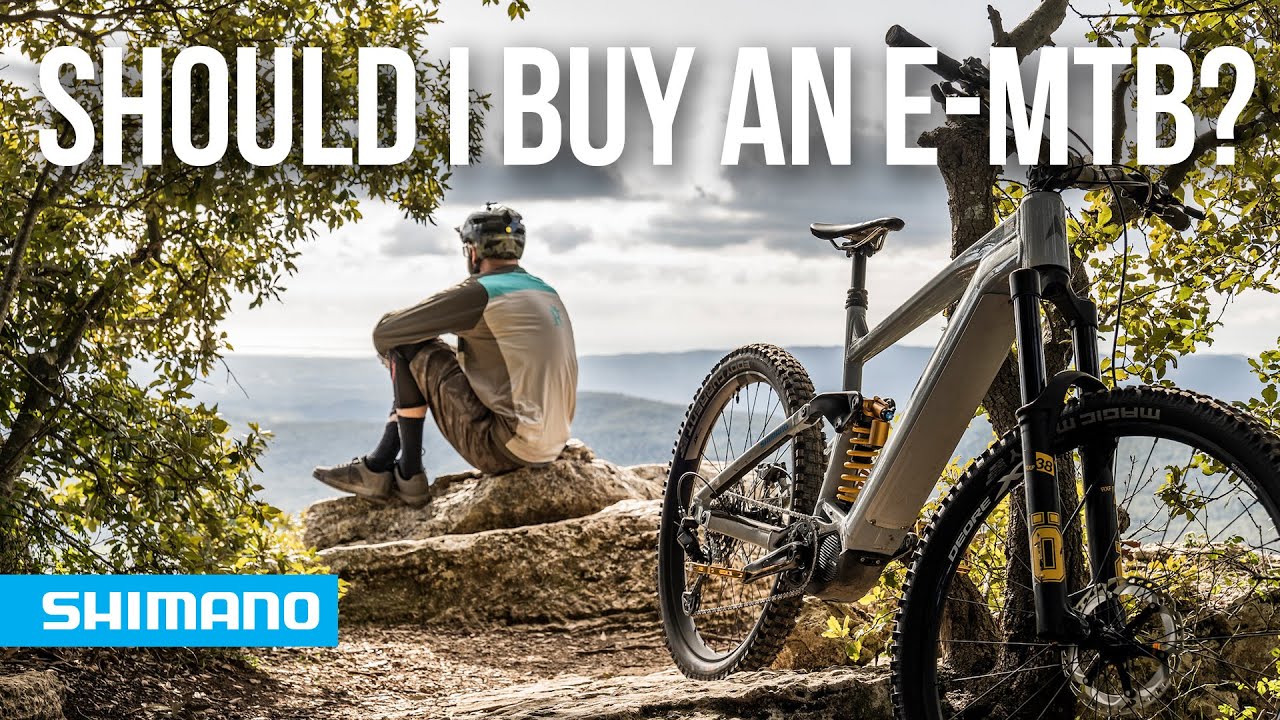 As Chris is fairly new to E-MTB's and Rob is a total convert who is loving his EP8 equipped E-MTB, they discuss the pros and cons of e-mountain biking.
What Rob and Chris do agree on is that the power assist of an e-mountain bike enables people to be completely flexible with how and where they ride, and can bring friends together who wouldn't otherwise enjoy a shared bike ride. Rob had one such ride recently with a large group of mates, which wouldn't have been possible if it weren't for E-MTB's. The group's fitness and ability levels were vastly different, but the e-mountain bikes allowed them all to ride diverse terrain, ride longer, take on more climbing and more downhill. It makes cycling a richer experience and a lot more fun! With nobody left behind, and it ended up being one of the best rides of Rob's life.
By the end of their chat, Rob and Chris are fully aligned on buying an E-MTB, but will they agree on which E-MTB is right for them? You'll need to tune in to the next episode to find out!