new trails are calling.

explore new grounds with shimano's ep series.
SHIMANO's EP Series delivers smooth power that will take you further. With the EP8 and EP6 drive units, DEORE XT Di2 drivetrain and FREE SHIFT and AUTO SHIFT technologies, the ride takes care of itself, leaving you to live in the moment.
DISCOVER FREE SHIFT
SHIMANO's FREE SHIFT means that when you're coasting along a flat section or downhill, you can still shift to the right gear without having to pedal. This means that you can assess the trail ahead and pedal with power out of a corner or hit an upcoming ascent knowing you're in the right gear for it. FREE SHIFT controls shifting either manually or automatically so you'll always be in the right gear to put the hammer down when the time comes, meaning you won't lose speed or power.
DISCOVER MORE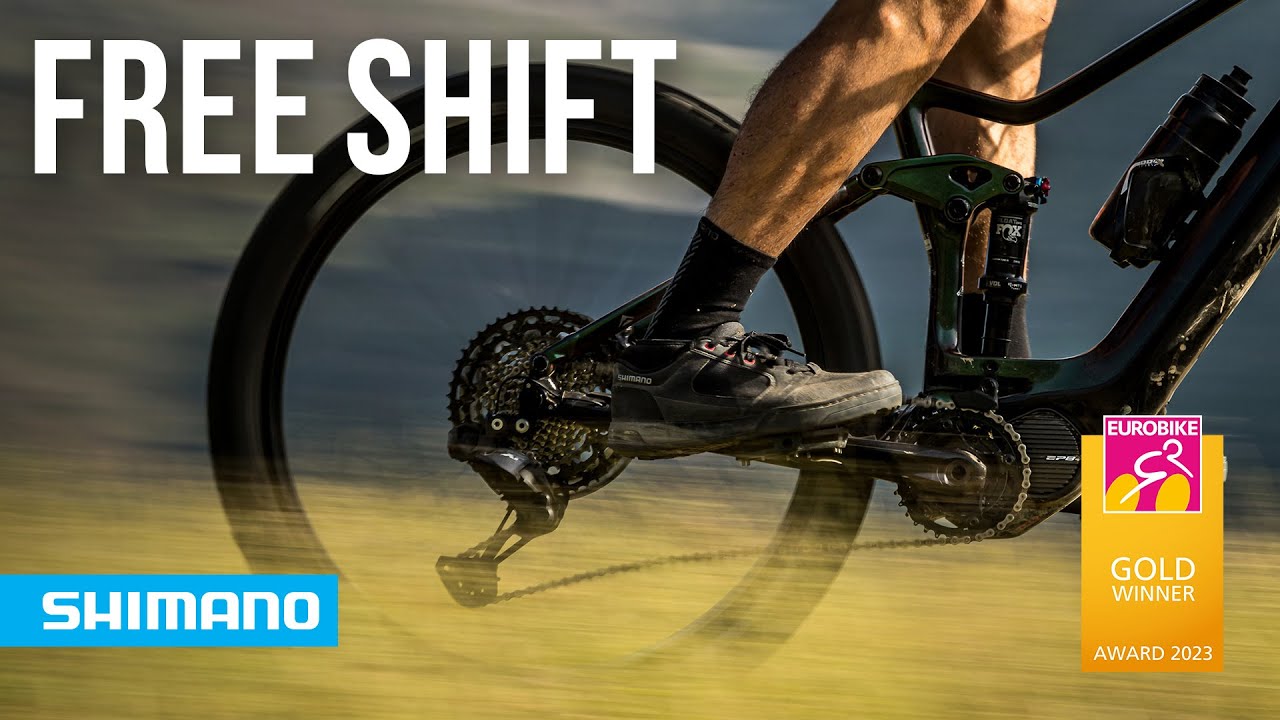 DISCOVER AUTO SHIFT
Focus on Exploring New Ground with AUTO SHIFT – SHIMANO's automatic gear-shifting technology that keeps you in the right gear wherever you're riding. When transitioning between different gradients, AUTO SHIFT delivers smooth and comfortable pedalling, so you can focus on your trip instead of worrying about changing gear.
This leaves you free to enjoy your ride and concentrate on making the most of your day with friends. AUTO SHIFT's algorithm also helps spread the load on your drivåetrain, ensuring it doesn't wear out so quickly by selecting different gears rather than staying in the same gear the entire ride.
DISCOVER MORE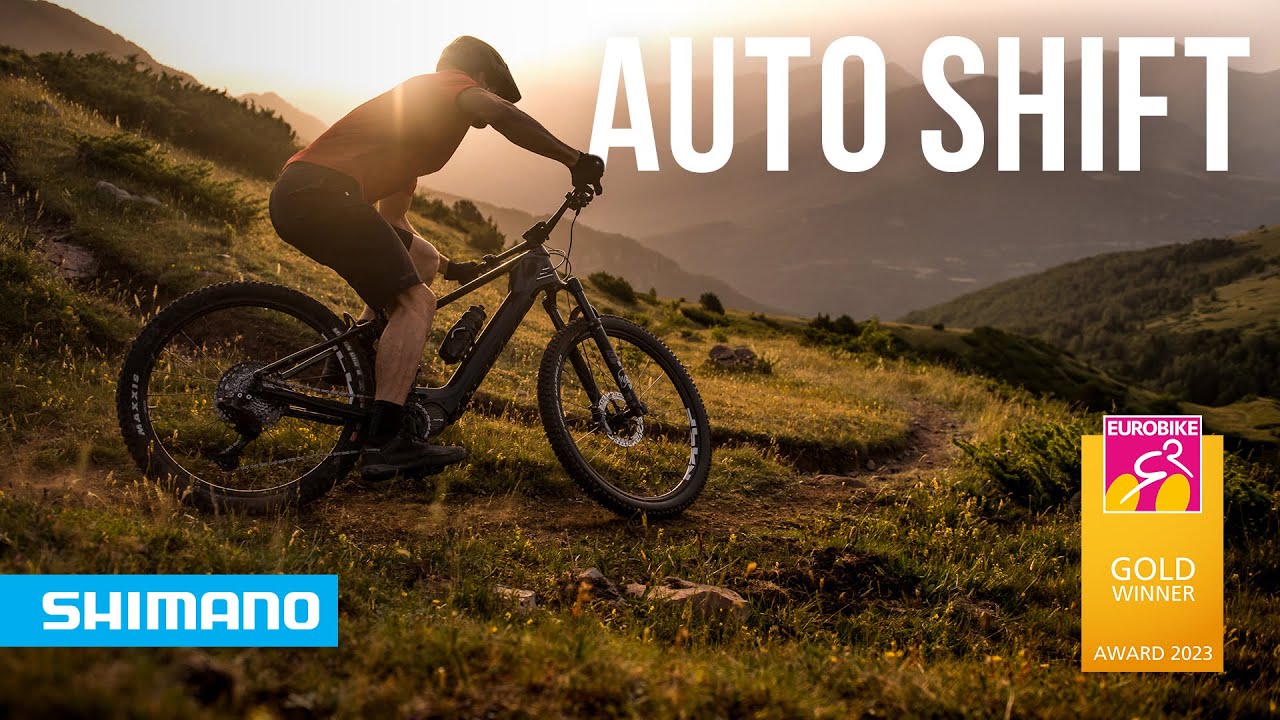 Discover the new EP-series
SHIMANO's EP drive units are designed to take your e-biking adventures to the next level. Each electric drive unit is engineered for specific types of riding.
The EP8 is the headline act and lightest and most intelligent drive unit in the series, offering top-end levels of pedal assist thanks to the max torque of 85Nm available on a wider cadence range, and build quality that delivers an unsurpassed ride for e-bike racers and those looking to push their adventures further. It now also comes with increased connectivity, including CAN and ACC ports for hooking up third-party accessories and enabling new shifting technologies.
The EP6 drive unit raises natural riding performance for everyday e-bike riders. Whether it's e-MTB, e-City or e-Trekking, EP6 delivers EP8 performance to a wider audience looking for a confidence-building powerful yet smooth ride.
DISCOVER MORE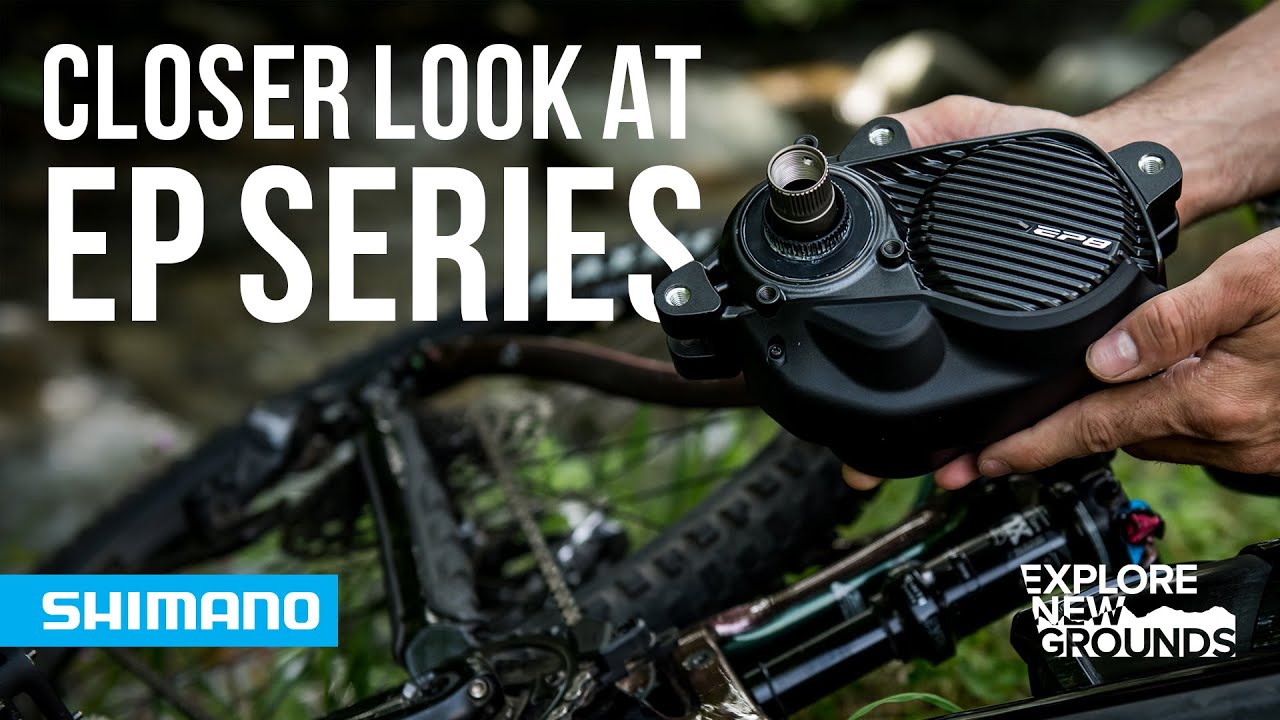 Our headline act, EP8 (EP801) is a more intelligent drive unit that offers controllable high-performance power with a max torque of 85Nm across a wider cadence range than ever before. The result is smooth power and enhanced control to provide that natural ride feeling on the trails.


85Nm of max torque across a wider cadence range
Smooth and intuitive for a natural ride feeling
Compact and light, weighing just 2.7 kg
More intelligent, enabling FREE SHIFT and AUTO SHIFT capabilities when combined with the new DEORE XT Di2
Provides expanded connectivity via CAN and ACC ports
Quiet motor lets you enjoy the trails without distraction
Improved heat management means no drop in performance during long climbs
Extensive customization options with E-TUBE PROJECT Cyclist app via FINE TUNE mode
Assist modes: Walk, Eco, Trail and Boost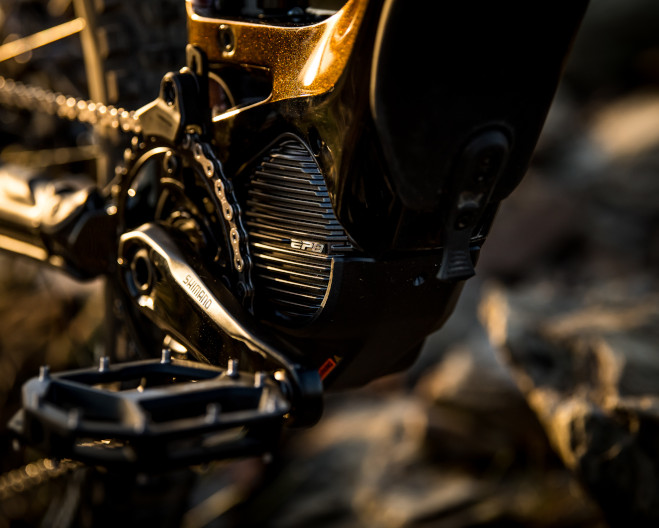 We have engineered a range of displays to enhance and build on a wide range of riding styles.


SC-EN600
Compact size that positions safely on the handlebars
Colour display that's readable in bright sunshine
Customizable data dashboards let you select four riding metrics per screen
SC-EN500
Compact combined switch and display
Shows crucial information with a click of your thumb
EWS-SW310
Minimalistic integrated display and on-off button
Provides control over your e-system, alter assist modes and battery level visibility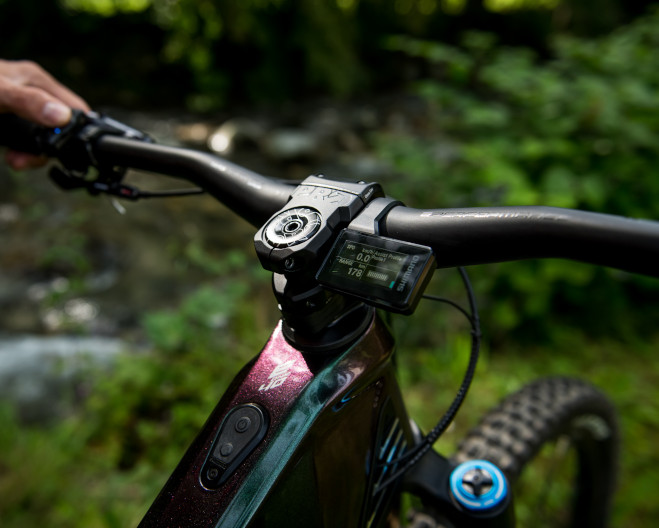 A wide input area for easy, intuitive operation on the trails with or without gloves. Concaved button-shape shifters make it easier to switch between Eco, Trail, and Boost mode.


Compact design for tidy cockpit set-up
Ergonomic, intuitive design
One button walk assist
Robust, trail-ready construction
Easy operation with or without gloves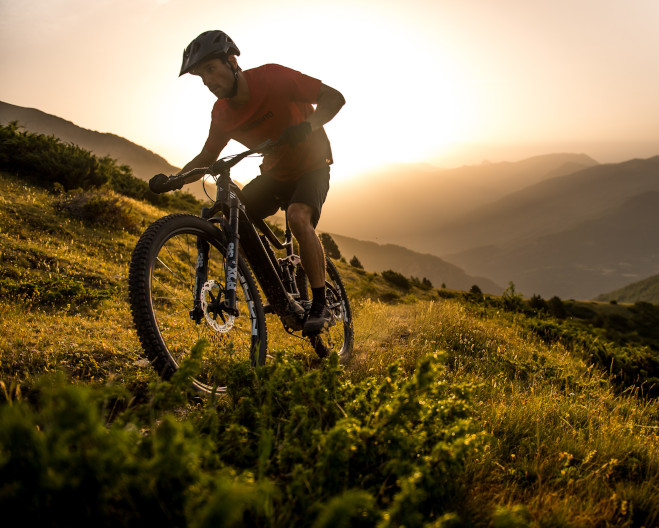 Our batteries are renowned for keeping you out on the trails and riding further. 630Wh internal battery offers more capacity so you can keep your focus on the next switchback, not the battery indicator.


Long lifespan
After 1000 full charge cycles, the batteries will still hold 60% max capacity
Quick charging to get you on the trails sooner
Enables you to ride long distances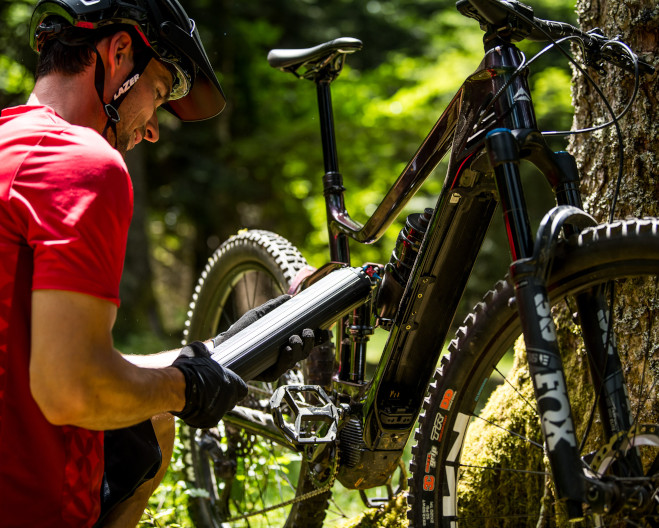 The EP8 (EP801) is compatible with the precise electronic gear-shifting technology of DEORE XT Di2 enabling FREE SHIFT & AUTO SHIFT capabilities. Also choose from a wide variety of crank, chain and chainring options.


DEORE XT Di2 comes two options:
Quick and lightweight shifting with HYPERGLIDE+ for 12-speed drivetrains with FREE SHIFT
Smooth and durable shifting with LINKGLIDE tech for 11-speed drivetrains with FREE SHIFT and AUTO SHIFT
Shorter cranks prevent pedal strikes and maintain smooth cadence and motor assistance
Available crank lengths: 160mm, 165mm, 170mm or 175mm
Light and strong chainrings with DYNAMIC CHAIN ENGAGEMENT+ for improved chain retention on bumpy terrain
Chainring teeth options: 32T, 34T, 36T or 38T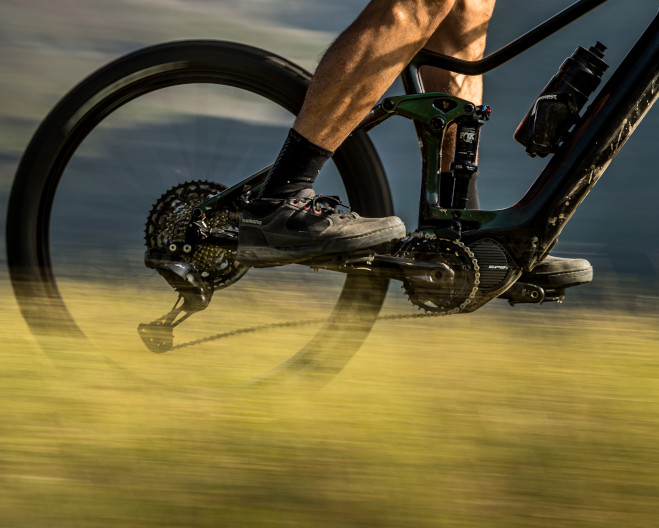 New DEORE XT Di2 and groundbreaking AUTO SHIFT WITH MANUAL OVERRIDE and FREE SHIFT
Alongside precise and stable shifting, SHIMANO's new DEORE XT Di2 provides innovative features made possible by the integration of electronic shifting, drivetrain technology and EP Series drive units.
DISCOVER MORE
eurobike award 2023 winner!
Our AUTO SHIFT and FREE SHIFT technology has won the EUROBIKE Award 2023 – Category E-Bikes! Winners of the EUROBIKE Award were selected from a pool of participants that submitted their best products and innovations, which are then put before a jury of industry experts. A brilliant starting point for sharing our novel shifting mode for e-MTBs.
Why choose a SHIMANO E-MTB system?
Equipped on a wide variety of brands and models
Countless options to help you find the perfect E-MTB to perfectly match your own riding style and preferences
Built on nearly 40 years of pioneering MTB technology, our E-MTB systems serve as the undisputed benchmark in the industry
Engineered as a Complete System
Designed to work in harmony with other SHIMANO components to deliver unparalleled performance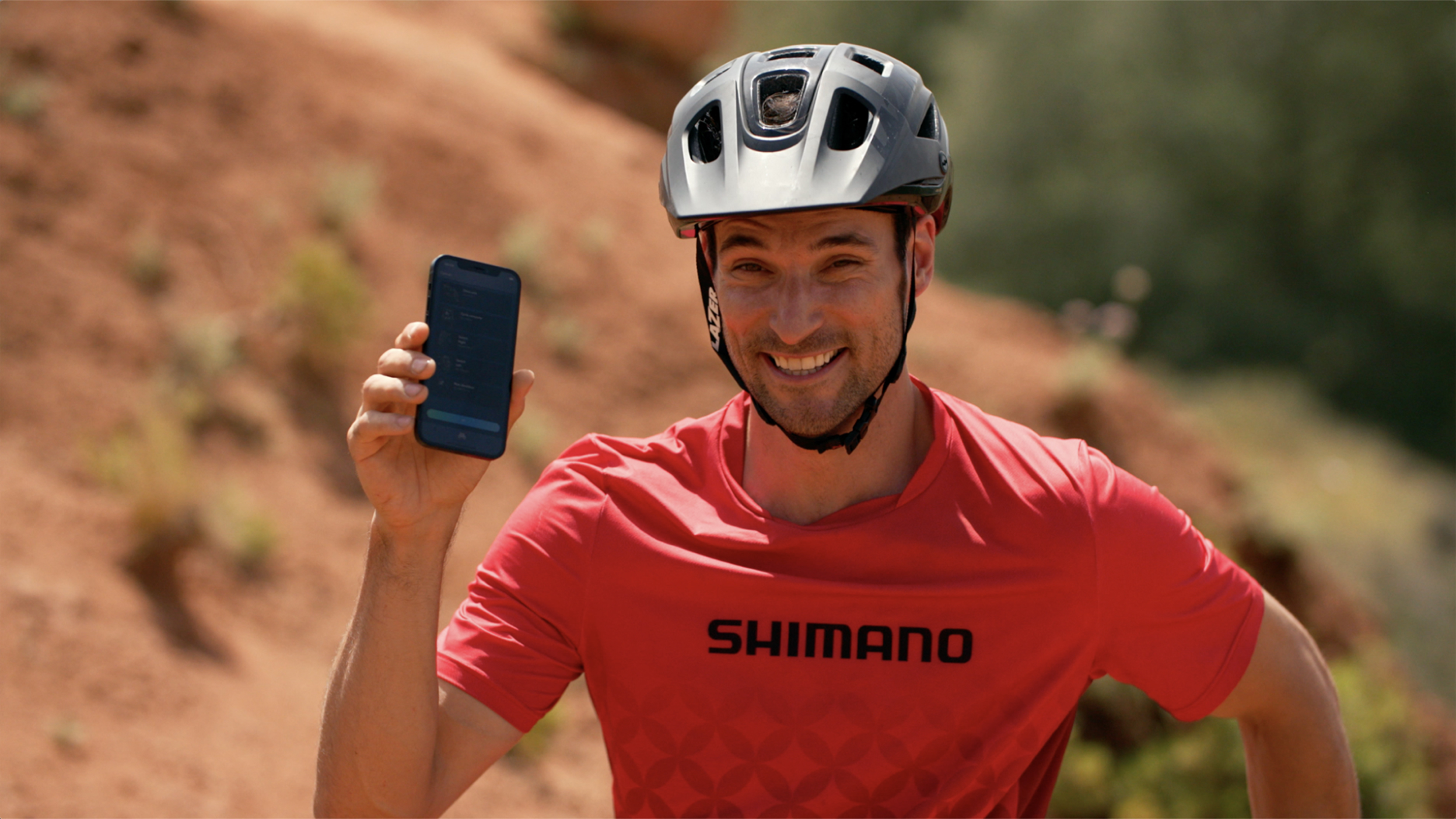 CUSTOMIZE YOUR RIDE
The E-TUBE PROJECT Cyclist app allows you to control and adjust your system settings to your own requirements while providing the ability to update firmware wirelessly. The app provides the option to fully customise your ride via new Fine-Tune Mode. This means you can dial down the levels of assist to exactly how much or how little you prefer via the app's 15 modes of assist support. In addition, the latest firmware allows you to control the levels of FREE SHIFT and AUTO SHIFT settings, allowing you to save your settings in two profiles.
DISCOVER MORE