Are you ready for some big mountain, big battery, big big energy? Then e-Tour de Mont Blanc with EP8 and the mad, rad duo of José Hermida and Ralph Näf is just what you need. Hit play for a healthy dose of e-MTB inspiration that will have you smiling at the screen and reaching for a race entry.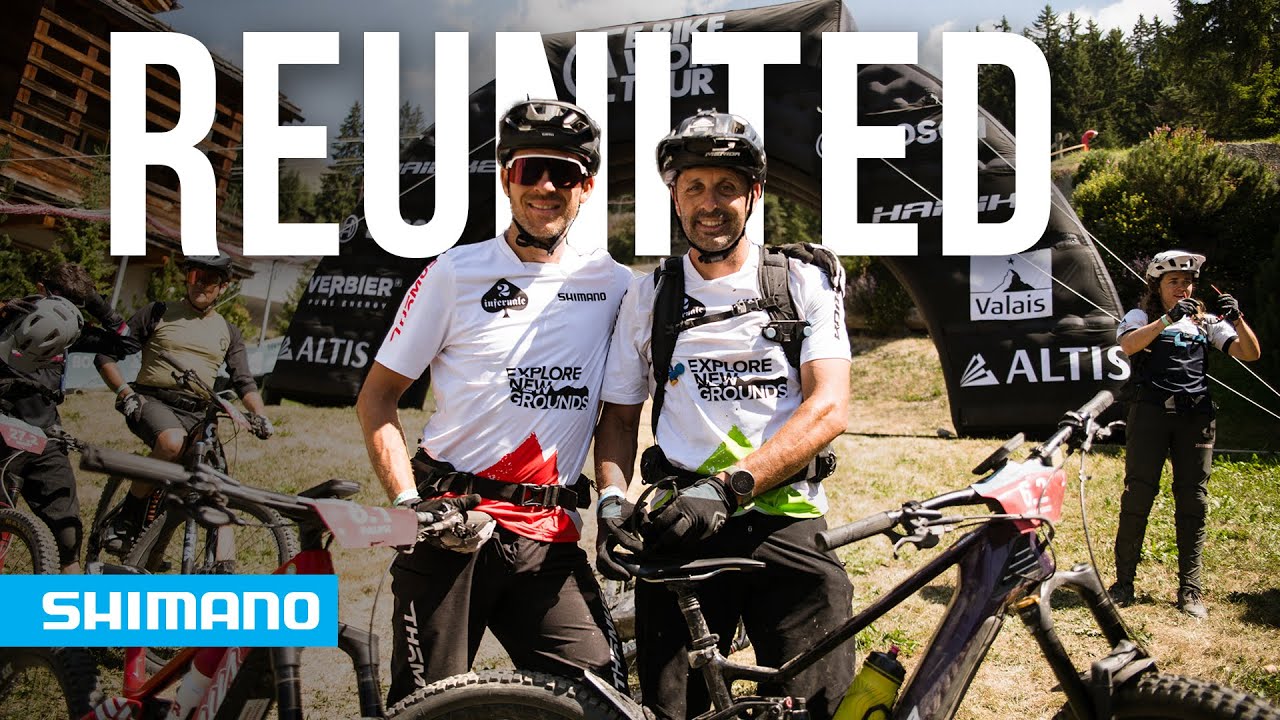 Teammates at Multivan-Merida from 2004 to 2012, Hermida and Näf were icons of the era. World, European and National Championship bands adorned their jerseys, and fans and fellow racers adored them. Spanish flair and Swiss precision made for a perfect partnership back then, and thanks to Shimano, it was back in play a decade since they were on the same professional team.
The best mates took on the e-Tour de Mont Blanc: three days, 190km and more than 10,000 metres of ascent in some of the World's finest mountain bike territory. The aim was to ride as fast as José speaks. No, that's a joke - it's daft to set unattainable goals! Fun was the name of the game, and with 630Wh of power and a never-ending stream of stories and jokes to tell, that was easily achievable.
Early mornings, long days and tough trails could not wipe the grins off their faces. Despite not racing for a result, it is clear that these guys are still in seriously good shape and still feel the need for speed! The EP8 motor boosted them up the climbs and their skills helped them shred down in style.
They got lost, they got tired, they got stoked and, perhaps most notably, Ralph got through three days of José's non-stop chat!