Enduro racing and Finale Ligure go together like Wyn Masters and wheelies! So, why not introduce all four, with the addition of an EP8 motor for a real mash up of MTB goodness?
Having documented Wyn's first professional cyclocross race and his first stab at e-MTB cross-country, we couldn't pass on the chance to see what he would make of adding an EWS-E to his extensive palmares.
For an unsurprisingly mad mix of Masters, mass-start racing and snow, check this out: Wyn Masters' cyclo-cross quest
And for Wyn's e-MTB World Championship experience, take a look at: Wyn Masters' e-MTB endeavor at the World Championships
With enduro, Wyn was in more familiar territory. And with beaches, piazzas and pizzas in the mix, Finale Ligure is hard to beat for a great race vibe. However, that certainly didn't make it an easy ride.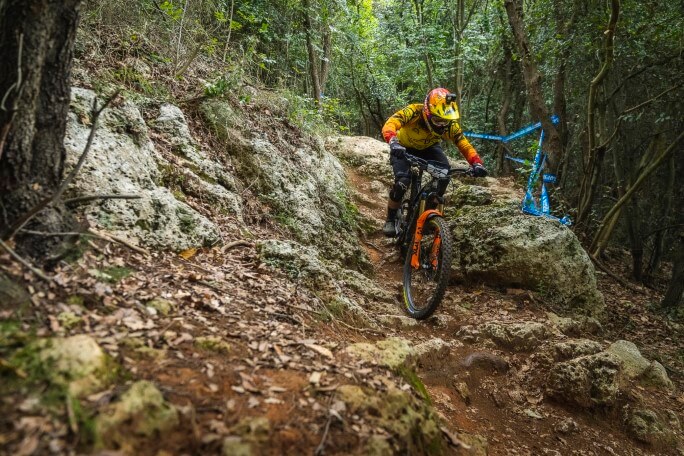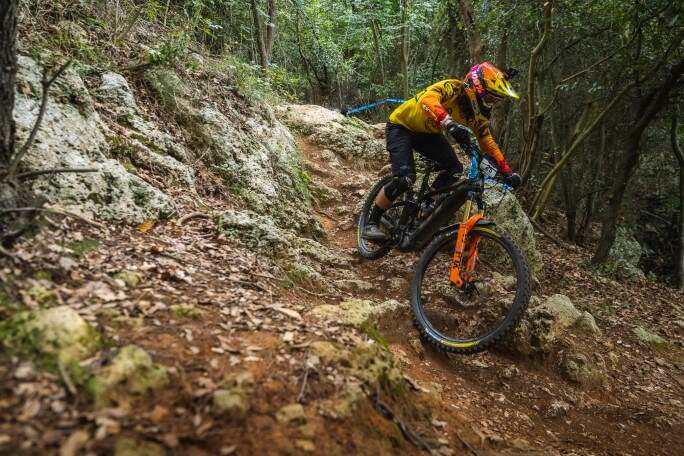 Numerous physically and technically tough uphill stages really tested Wyn's resolve, as well as his battery power. Coupled with some of Finale's trickiest trails, he's given a true initiation into the demands of EWS-E racing, both in terms of fitness and equipment.
Even with boost mode engaged, the climbs were not kind! Hit play to find out how Wyn got on and whether he'll be back for more.