Introducing FREE SHIFT and AUTO SHIFT
Explore New Grounds with SHIMANO's new intelligent shifting technologies. The truly pioneering engineering results in new ways of shifting that combat common gear-based problems that (almost) all cyclists experience. With DEORE XT Di2, which is specifically designed for e-bikes and compatible with the updated EP8 and new EP6 motors, both beginners and experienced riders can enjoy FREE SHIFT and AUTO SHIFT. Gear shifting is taken to never-before-seen levels of innovation, with FREE SHIFT allowing you to change gear without pedaling, and AUTO SHIFT changing gear for you without you having to click a lever.
How does the technology work?
FREE SHIFT provides riders with the ability to shift gears without pedaling. This breakthrough technology enables shifting – either manually or automatically by a compatible EP801 or EP6 drive unit and DEORE XT Di2 drivetrain – when coasting to ensure you're in the right gear when you resume pedaling.
The FREE SHIFT system works by ensuring that the chainring's rotation is synched with the rear derailleur when changing gear.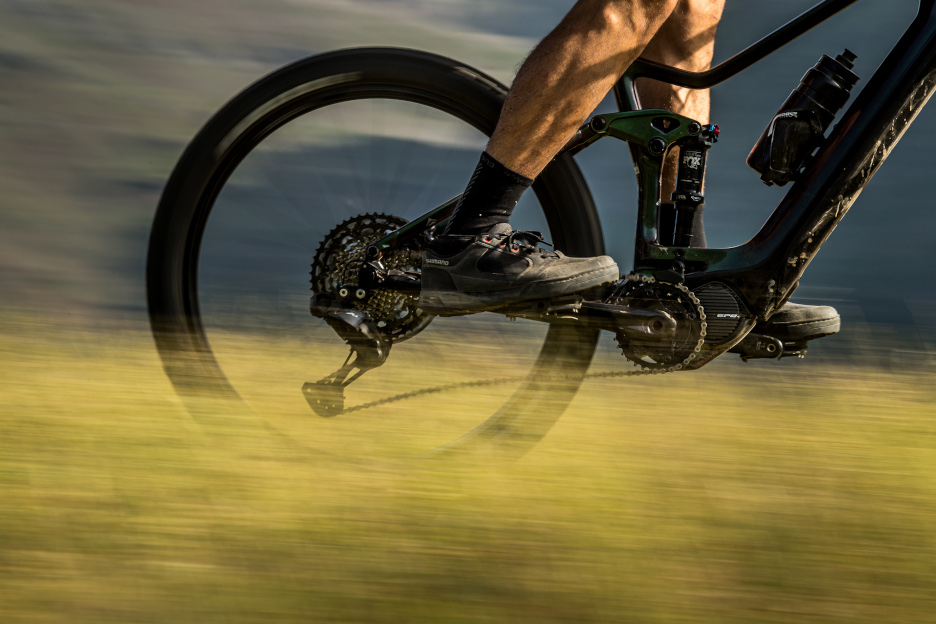 AUTO SHIFT – which is available on the 11-speed LINKGLIDE version - takes things even further by selecting and changing gears for you as you pedal. The technology does the hard work for you – whether you're climbing, descending, coasting on a flat or even rolling to stop, AUTO SHIFT chooses the best gear to get you going when you re-start pedaling. In addition, you can manually override the system so that if you want to change gear yourself that is possible, too.
AUTO SHIFT works by using intelligent sensors in combination with LINKGLIDE technology that continually monitor analytics as you cycle, tracking cadence, torque and speed. The intelligent algorithm will detect if you're in the wrong gear and if so will move you into the best gear for the terrain and conditions you're currently cycling across. If you're slowing to a stop, it will detect the deacceleration and change to the ideal gear for when you start pedaling again.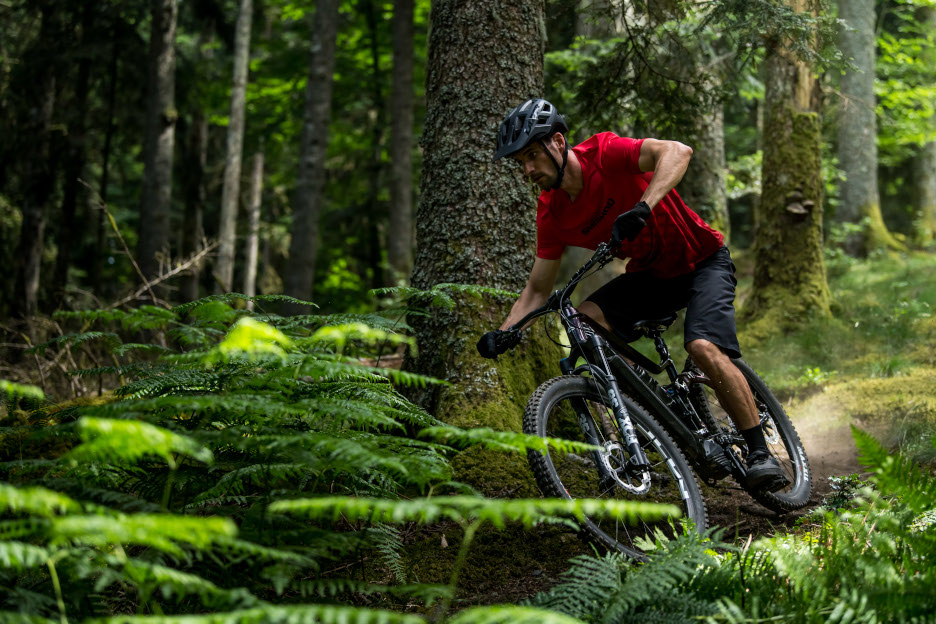 Why use FREE SHIFT and AUTO SHIFT?
FREE SHIFT technology makes it possible to change gear without turning the crank, you can easily select the right gear while you coast along on flats or downhills.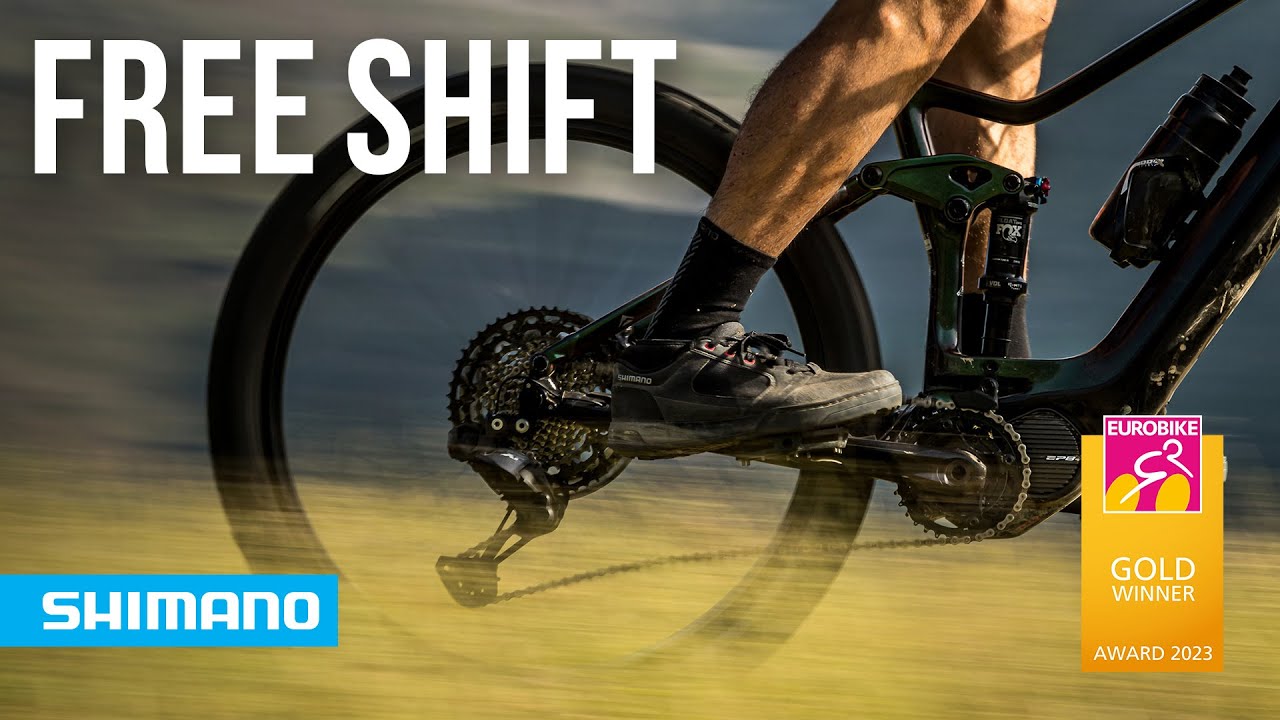 This means you can seamlessly hit the next section of trail, whatever the incline and technical level, with the confidence that you're in the right gear to power up the climb or tackle whatever the trail throws at you. FREE SHIFT keeps you moving smoothly and blasting through the terrain while you can up the power safe in the knowledge you won't lose speed. Gone are the days of crunching through the gears to get you in the right gear for an unexpected incline.
AUTO SHIFT's intelligent shifting means that it selects the right gear for the terrain, and changes gears for you, so instead of working out the best gear for the conditions, you're left to soak up the trails and dial in your focus for that upcoming technical section. Especially interesting for leisure riders, AUTO SHIFT's intelligent shifting will monitor your cadence, torque and speed and calculate if you're in the most efficient gear, and if you're not, it will change for you.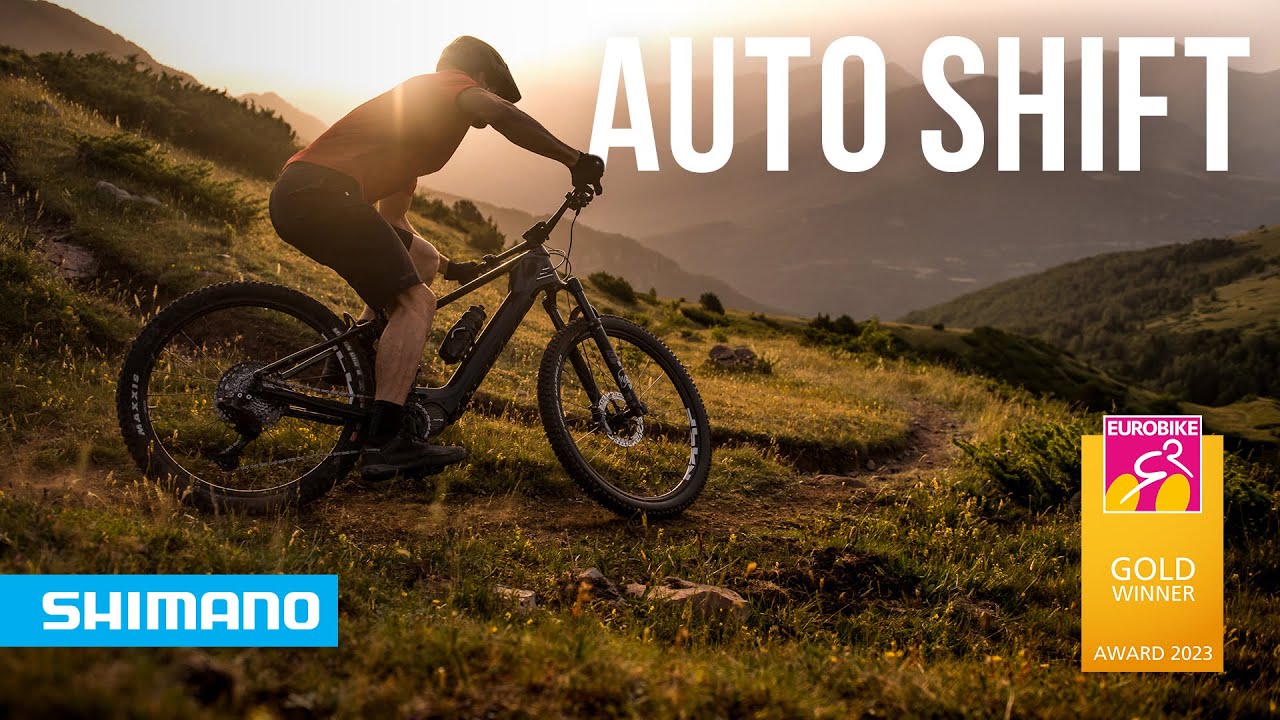 Another benefit of AUTO SHIFT is that it helps to spread the load on your drivetrain, which will extend the life of your chainset.
The Dream Team
DEORE XT Di2 comes in two options: rapid and lightweight shifting with HYPERGLIDE+ for 12-speed drivetrains with FREE SHIFT, or smooth and durable shifting with LINKGLIDE technology for 11-speed drivetrains with FREE SHIFT and AUTO SHIFT.
The future of cycling
SHIMANO's FREE SHIFT and AUTO SHIFT are the future of e-biking, delivered now. The groundbreaking technology combined with SHIMANO's powerful, lightweight and robust EP8 (EP801) or EP6 drive units works together to produce a smooth, powerful, efficient ride that leaves you in total control. This in turn enhances your confidence, simplifies your riding and, most importantly, ensures that your fun levels increase while shredding the trails.
Cyclists can also control their ride via the E-TUBE PROJECT Cyclist App. The intuitive and easy-to-use app provides you the ability to fine-tune the AUTO SHIFT and FREE SHIFT settings for DEORE XT Di2. You can configure two fully automatic shifting modes where you can select the riding scenario (Pavement or MTB), adjust shift timing and climbing response.