Attitudes toward e-MTBs typically follow a predictable path. Riders unfamiliar with the latest mountain bike technology often possess at least some degree of skepticism. They'll wonder if they actually need one yet, or if they cause trail damage. But then they'll take a test ride, and a lightbulb goes off. Or, as longtime mountain bike ambassador Leslie Kehmeier says, that initial experience is a renewal of sorts. It certainly was for her.
"[E-MTBs] gave me a new perspective on my bike riding life," revealed Kehmeier. "It's inspiring when a shift like that happens, allowing you to revisit the possibilities."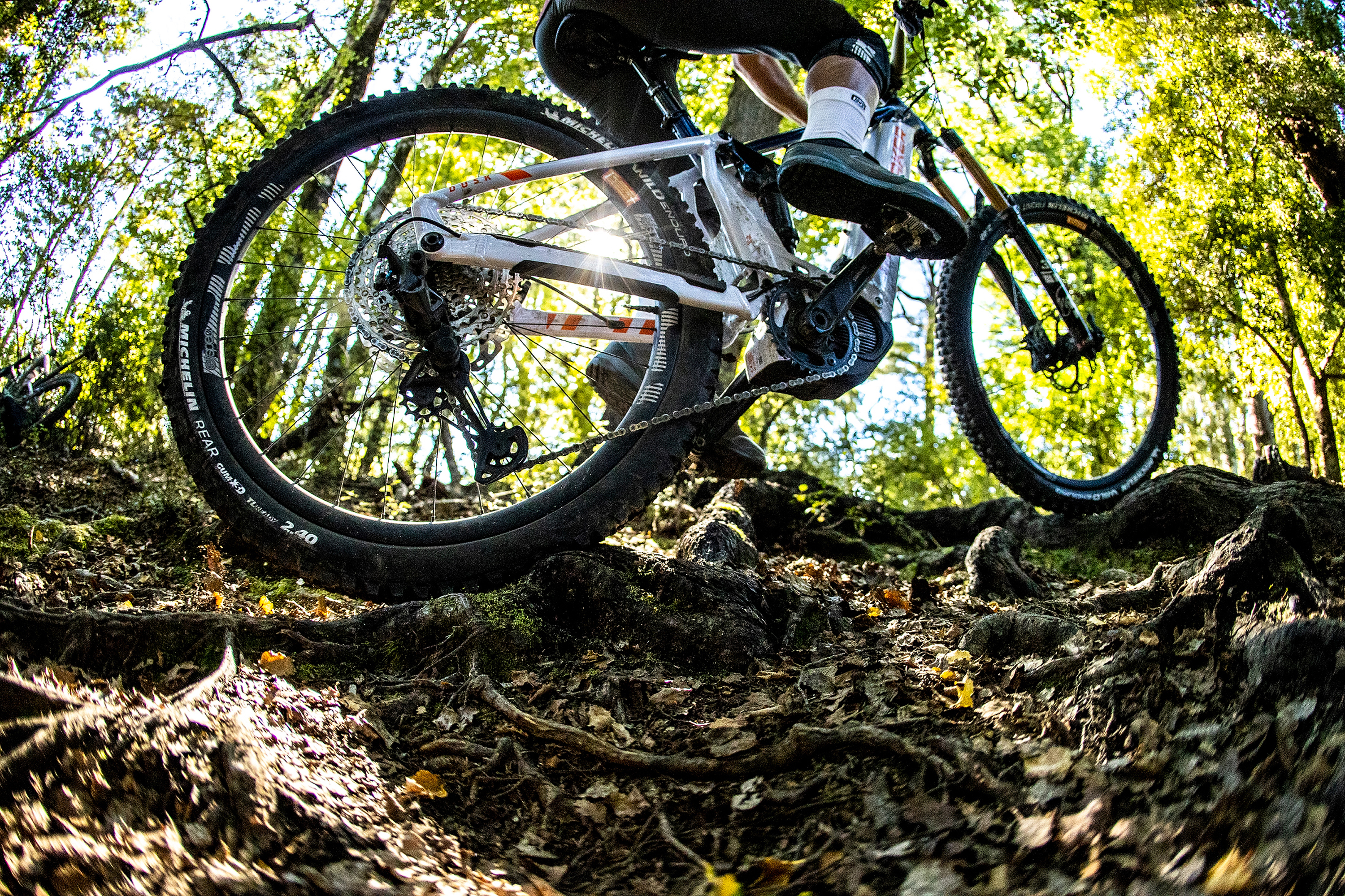 It's that inspiration and those new possibilities that Shimano chooses to embrace. E-MTBS are not to be feared, nor do they impact trails any more than their acoustic brethren. Instead, they have emerged not as a separate category but rather the latest mountain bike evolution to enhance our beloved two-wheeled lifestyle. They are mountain bikes with a little extra, built to allow more fun on the trail and enable more of us to experience the joys of singletrack. To explore new trails. To discover new experiences. To push the boundaries of cycling.
If you consider the arc of mountain bike history and look at the various technological advancements over the years—suspension, disc brakes, dropper posts—there are always innovations that allow people to get more out of the experience. Shimano views e-MTBs in that light. They are a great equalizer, allowing more people to get out and enjoy nature.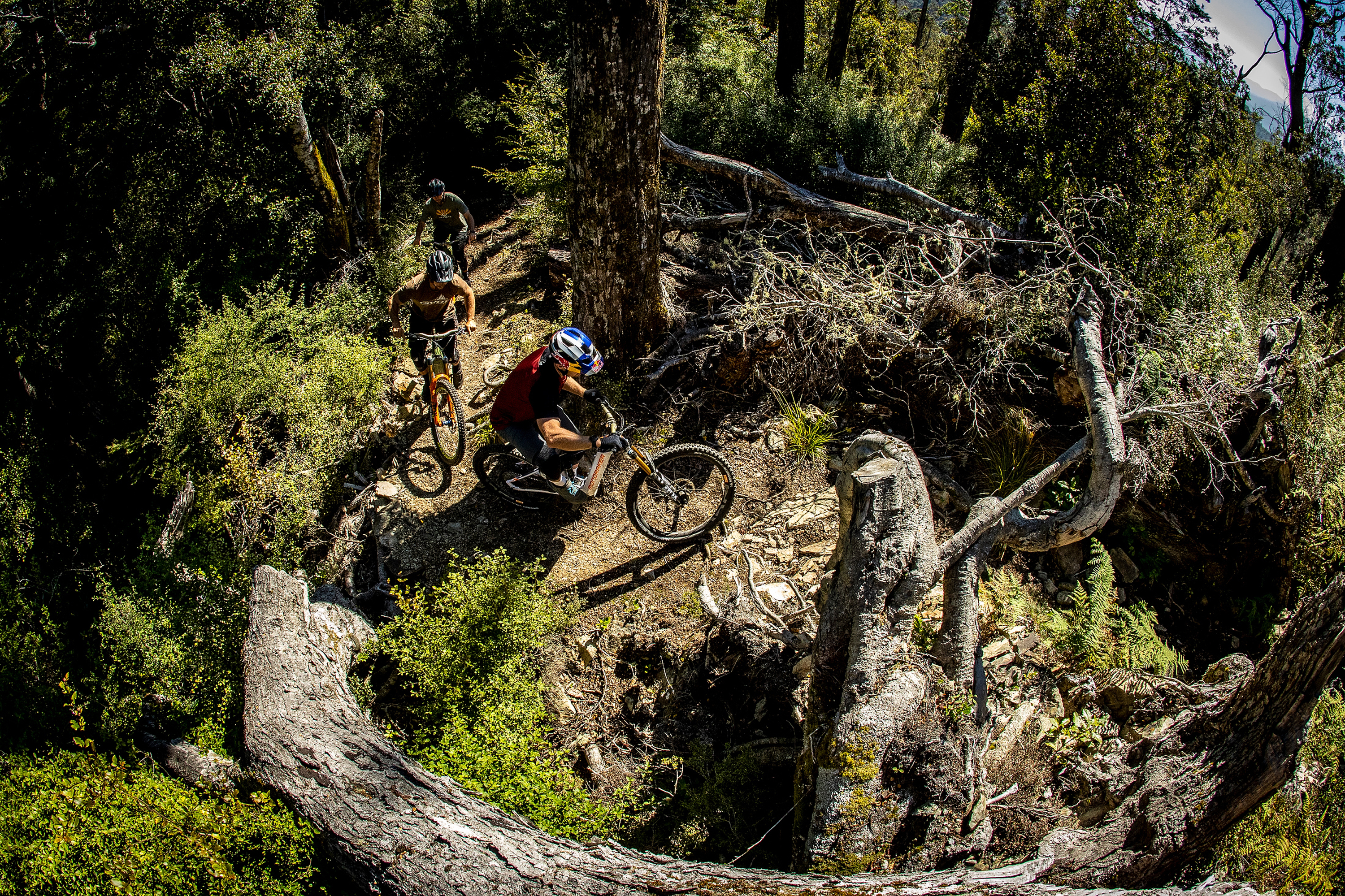 It's for that reason that Shimano supports organizations such as the International Mountain Bicycling Association. This year, IMBA was part of an industry consortium that together launched the new Trails are Common Ground campaign, which aims to elevate the importance of respectful, inclusive, safe, and enjoyable trail experiences for all users. With a mission to Be Trail Kind, the Trails are Common Ground campaign is working together with a variety or trail user groups including hikers, trail runners, mountain bikers, equestrians, motorized trail users, and trail users with disabilities to create an inclusive and welcoming experience for everyone out on the trail together.
"This campaign is designed to remind experienced users to exemplify trail etiquette and inclusivity and introduce new users to our personal and collective responsibility outdoors," said David Wiens, Executive Director of IMBA.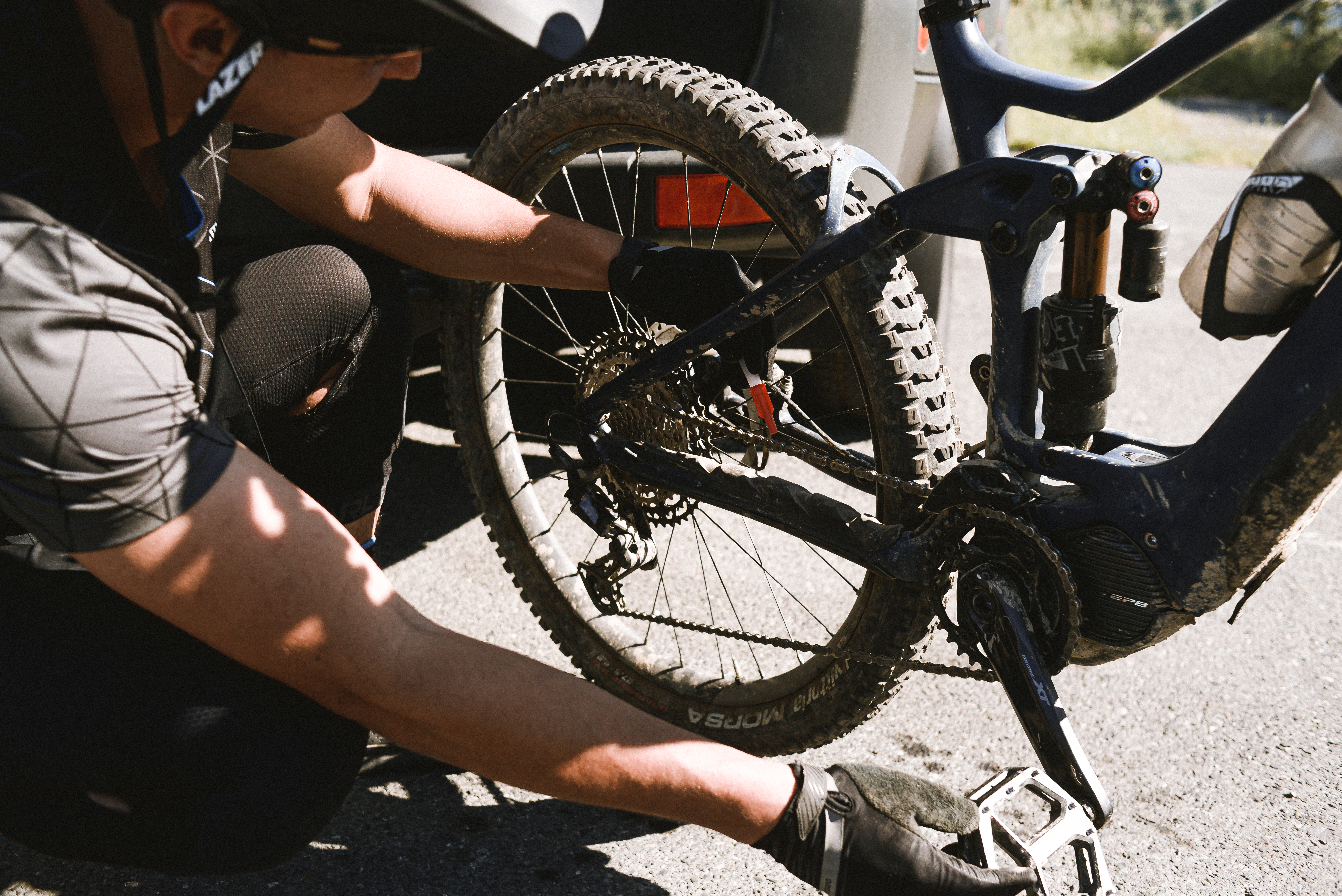 That responsibility component especially resonates with Shimano, one of the leading producers of e-MTB components, including its best-in-class EP8 drive unit, e-MTB System Computer Control Unit, and PRO Koryak E-Performance Handlebar.
Shimano understands that the change in capability that accompanies e-MTBS comes with a degree of responsibility and renewed importance for mutual respect of trail users. That's why Shimano stands behind initiatives such as Trails are Common Ground, which really promotes an ethic of mutual respect. It's important that we all work with trail stewards to ensure that e-MTBs are thoughtfully integrated into the system as part of overall mountain bike policy. This doesn't necessarily mean Shimano believes that e-MTBs be allowed on all trails. The key is taking a thoughtful approach on a case by case basis.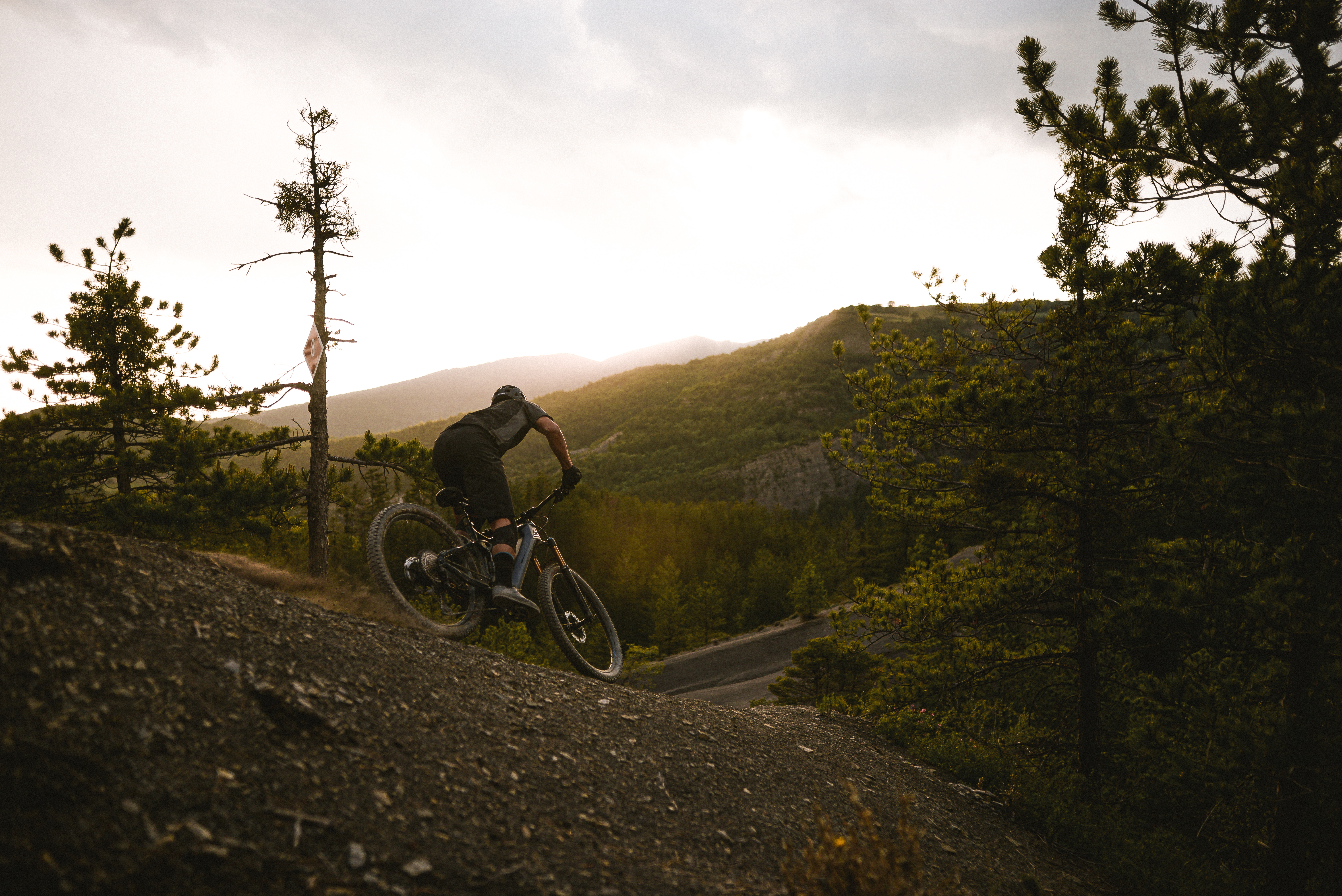 A perfect example is the recent rule changes in California's Sierra Nevada mountains near Squaw Valley. Most area trails there started as non-motorized, but after spending extensive time both riding and generally trying to better understand e-MTB impacts, the local ranger district opened 40 miles of existing non-motorized singletrack to Class 1 e-MTB users. There's also an additional 15 miles of new Class 1 e-bike legal trail in development.
Shimano intends to facilitate this type of open dialog in other areas as well.
"We want to work with land managers and find out what their pain points are," explained Steve Blick, Shimano E-Bike Marketing. "The key is to open up conversations and eliminate mixed messages or confusion. An e-MTB is not a moped and it won't go 25mph uphill. We need to eliminate that kind of misinformation and focus on the facts."
And so many of those facts point to the joy that can be found riding an e-MTB. They are bringing more people along for the ride and giving even the most seasoned mountain bikers all-new ways to enjoy the trails. They are taking what once might have been time spent in a gas-guzzling shuttle vehicle and making it an enjoyable part of the ride. And they are enhancing the opportunity to do epic rides and still have the ability to connect with friends and family afterward.
So what are your new possibilities and where will you go that you haven't been before?