Words by Geoff Gulevich / Photos by Patrik Zuest
Imagine having as many opportunities as you choose to lay down your fastest time on some of the most exciting trails you can dream of. This was the concept behind the "Short Circuit" e-bike race in Port Angeles, Washington.
Located in the shadow of the Olympic Park of Northwestern Washington, Dry Hill, is the training grounds for North America's fastest DH racers and home of the Northwest Cup, a series developed by Casey Northern, Scott Tucker and Lars Sternberg. Short Circuit is the brainchild of Scott and Lars and uses some known, and some lesser-known trails.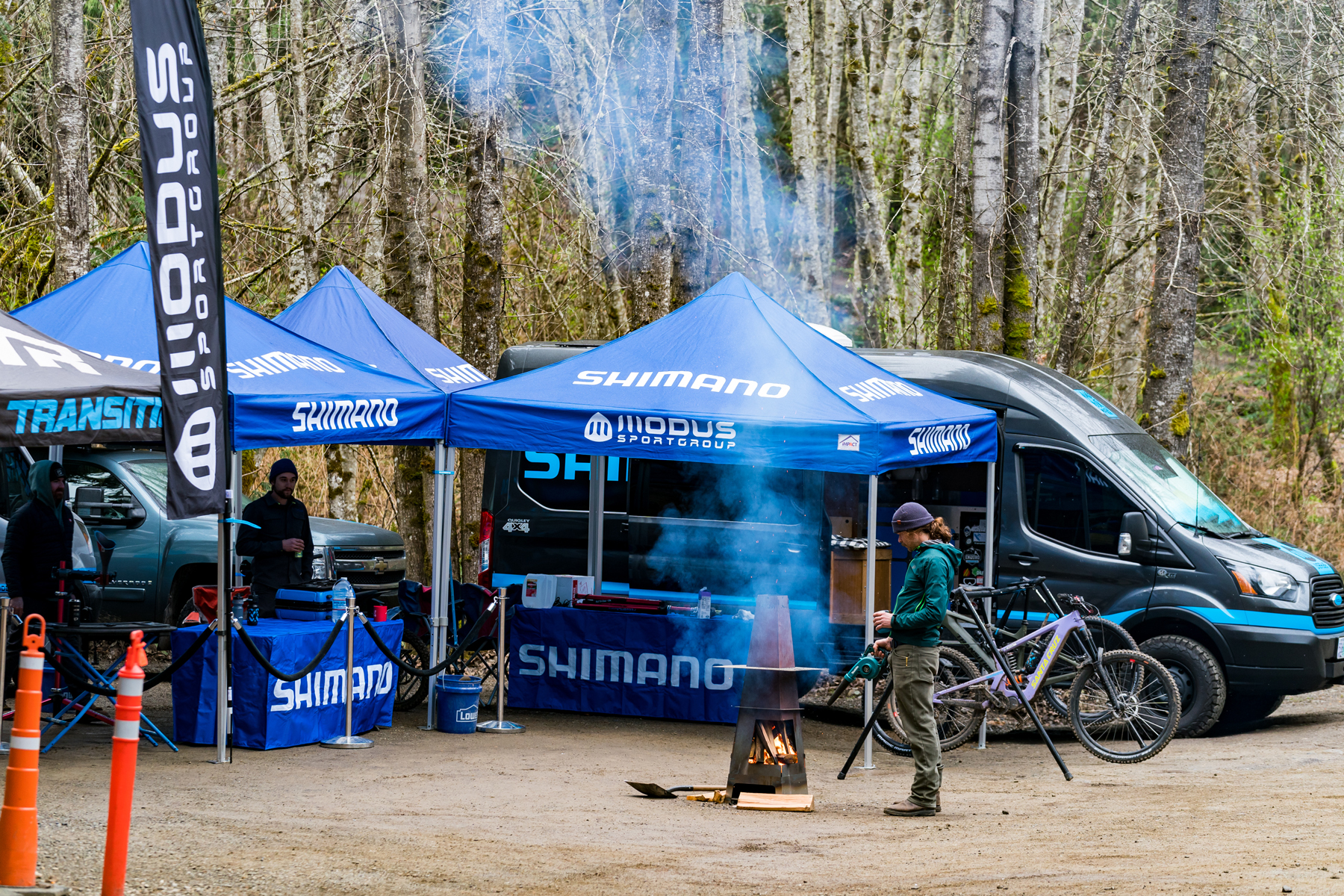 The invitation to participate in this unique event was extended my way, but with one catch… I was asked to race on my Orbea Rise, which has a smaller battery and less overall power output. The standard e-bike has a 630wh battery, 85nm of torque and maximum power assist speed of 32km/h (20mph). With my Rise, I am working with the Shimano EP8 RS motor, that is specifically tuned for maximum efficiency and longer rides. The EP8 RS has a 360wh battery, 60 Nm of torque and the same 32km/h (20mph) max power assist speed. I also brought along the optional range extender battery, that fits snuggly in a custom water bottle cage and adds an additional 250wh of power. This animal is built for longer rides and offers up to 4000m of climbing and up to 8 hours or riding in ECO mode.
Arriving in the Pacific Northwest, I was overwhelmed with the excitement of seeing my American friends, who I hadn't seen since the pandemic begun. Hoping to experience sasquatch sightings and possibly even a steamy vampire and werewolf romance. Unfortunately, only one of the three would have to do. In true PNW style, I was welcomed with hugs, high-fives and a crisp Rainier before we went to test-ride the tracks.
It was apparent on the first climb that it was going to be a challenge putting my Rise up against the full powered e-bikes. Although, once we got to downhill portion, I could see the light. The Rise is an absolute weapon on the descending portion. Being lighter than your standard e-bike, the Rise slices through the technical terrain with the finesse of a Samurai's Katana. This gave me the confidence I needed to put up a good fight.
At last, race day rolled around, and I strolled into the pits to see upwards of sixty participants with various brands of e-bikes. This was a treat, as it was the most e-bikers I had seen in one setting. Shimano was kind enough to setup a mass charging station, that could charge everyone's bikes at once in between laps. The setup could not have been better.
The gate dropped at 9:00am and the first track was open with no set start list, just fire when ready. Cheers from onlookers filled my ears as the starter sent me on and upward. The course began with a tight ten minute up-track full of upward twists and turns. I was able to pass three fellow racers on the ascent, however, I could hear the hum of a full powered e-bike on my heels as I approached the summit. I had to give it all my gas for that last portion to maintain my position.
Beginning the downhill portion, I was gassed but gave it my all. I was comfortable and able to maintain speed on the wet and slippery track while focusing on the trail through the dense signature fog of the PNW. The downhill track linked Muffin Top, Bobcat and Cakewalk trails, which consisted of beautiful flow, jumps and perfect corners, making it easy to maintain speed. After the intense climb followed by the sprinting downhill, I was fully gassed, but why not head back out and do it a second time to try and improve!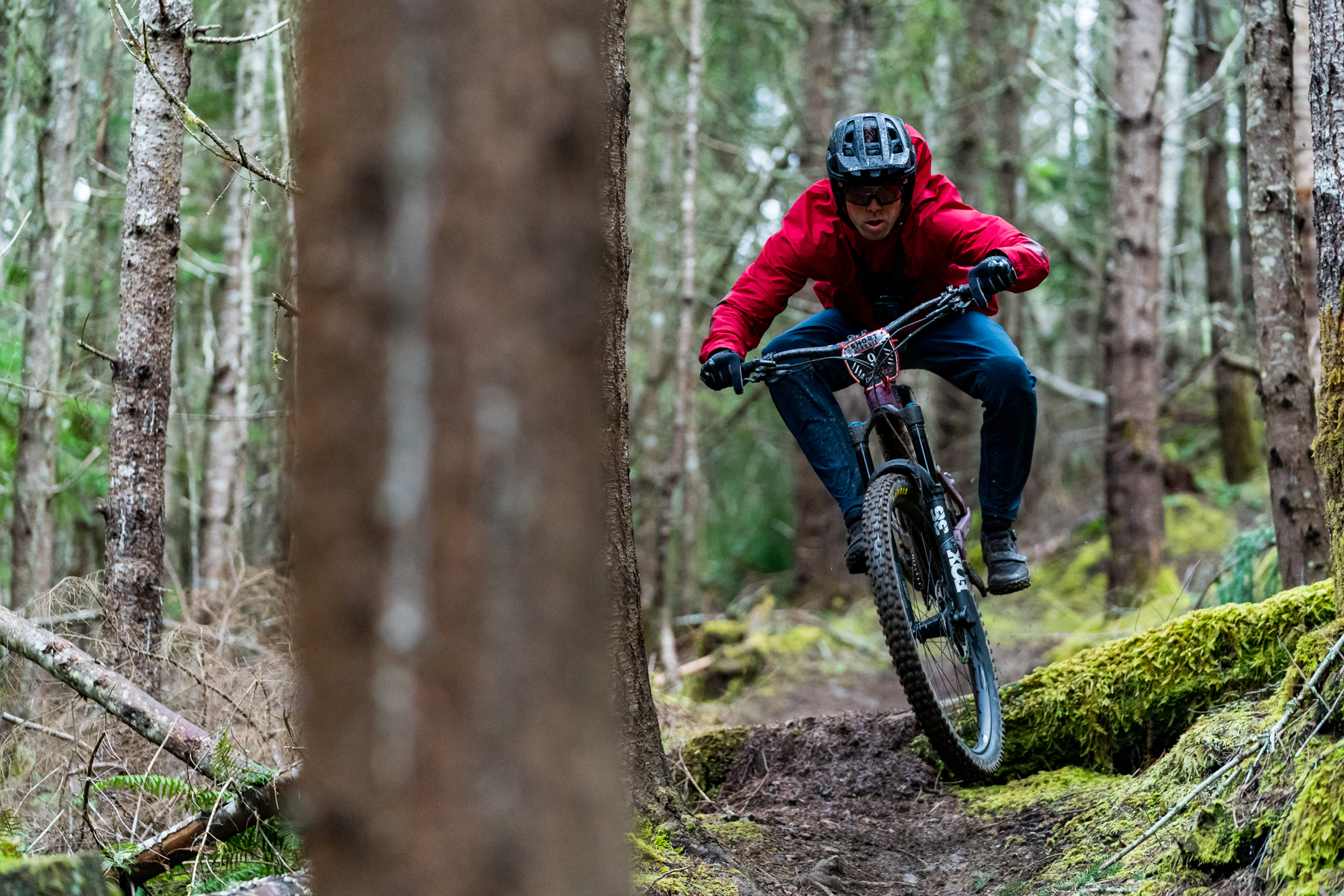 After my two efforts, I caught my breath and took my bike over to the Shimano Power Station along with everyone else to plug in and re-charge for the second race in the afternoon. Meanwhile, the crew provided all the participants with some outstanding Carne Asada tacos. Cheers to the Transition crew for the optimal mid-race re-fuel!
2:00pm rolled around and it was time make our way up the 25min climb to top of the second course where a Super-D style race would ensue. The race course consisted of a sprint climb into a tight loamy section of trail that lead into another five minutes of climbing before, last but not least, five more minutes of full downhill speed and gnar.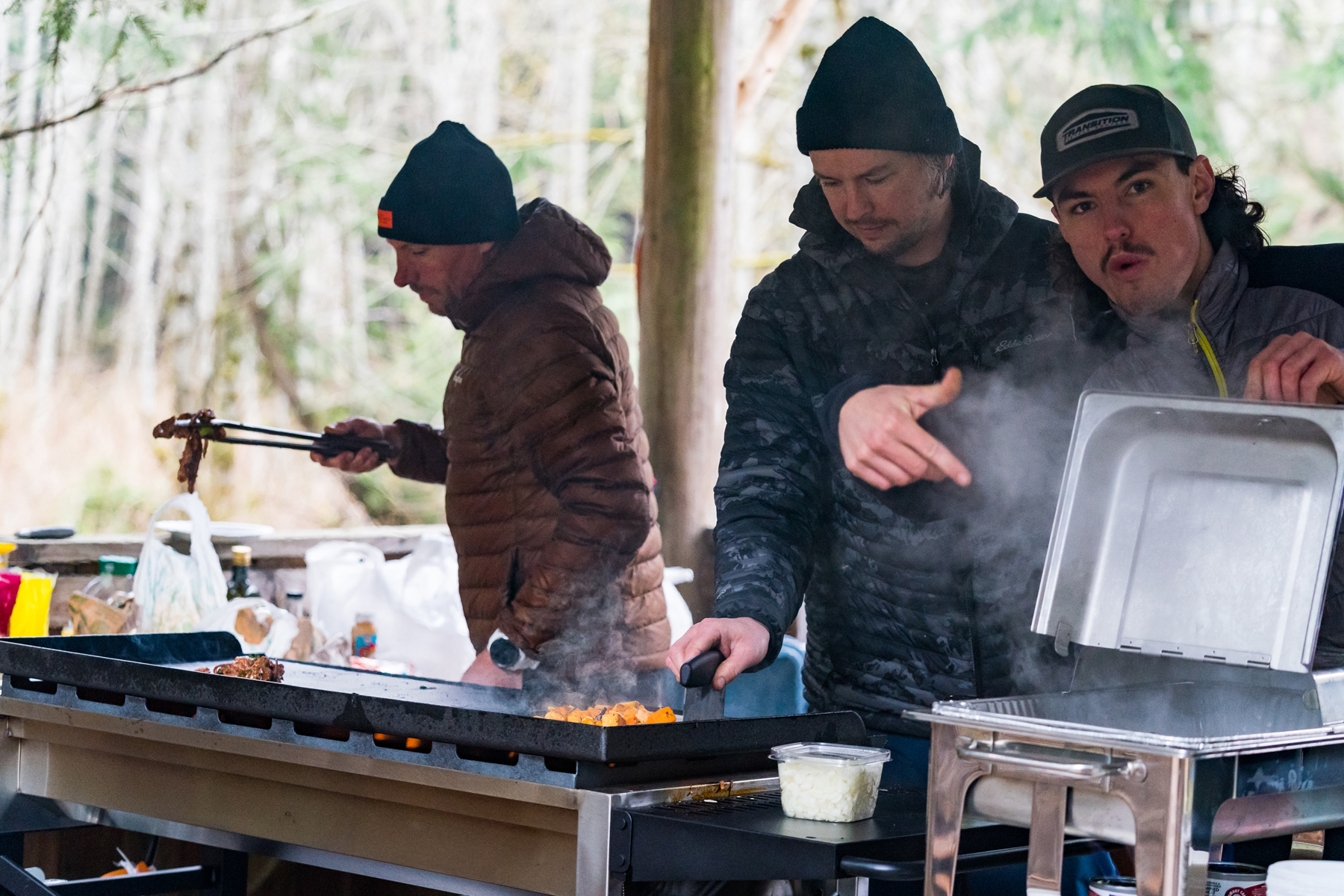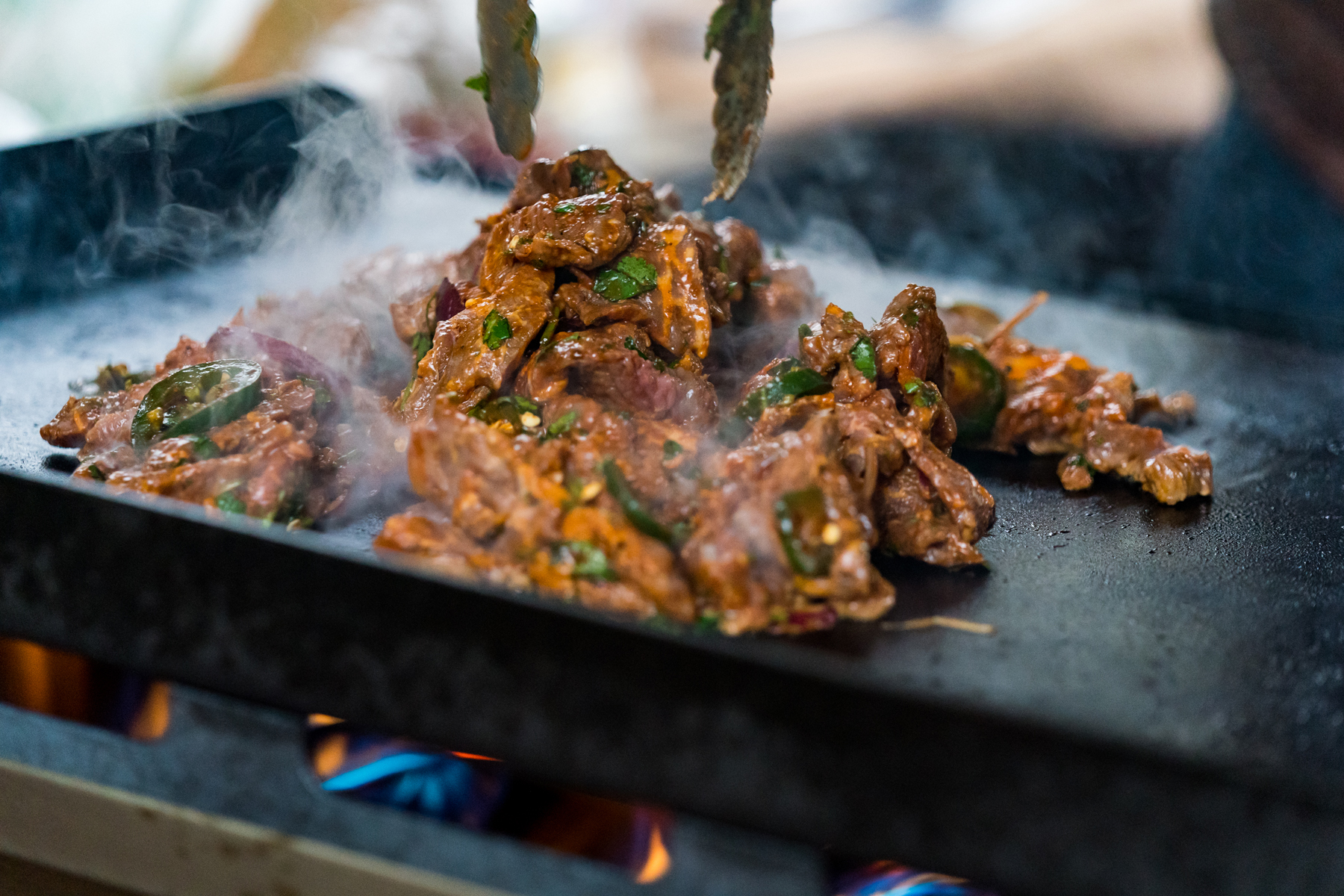 I was so fired up that I was one of the first racers to drop in and was able to make two passes in the tight loam. Once I reached the climb, I made the choice to conserve energy for the fun portion and allow my Shimano EP8 RS motor to power me up the climb. I could see the angle of the terrain changing from upward to flat and my long face also changed to celebratory smile. It was time to rock n roll! I dropped my seat post, shifted down some gears and set into a full sprint. Wayne's World, Short Shorts, Loamy, and Lower Pro make up the main DH race track and are full of super-fast terrain with large jumps through the trees and slick, west coast roots that will send you off course in the blink of an eye. I love it!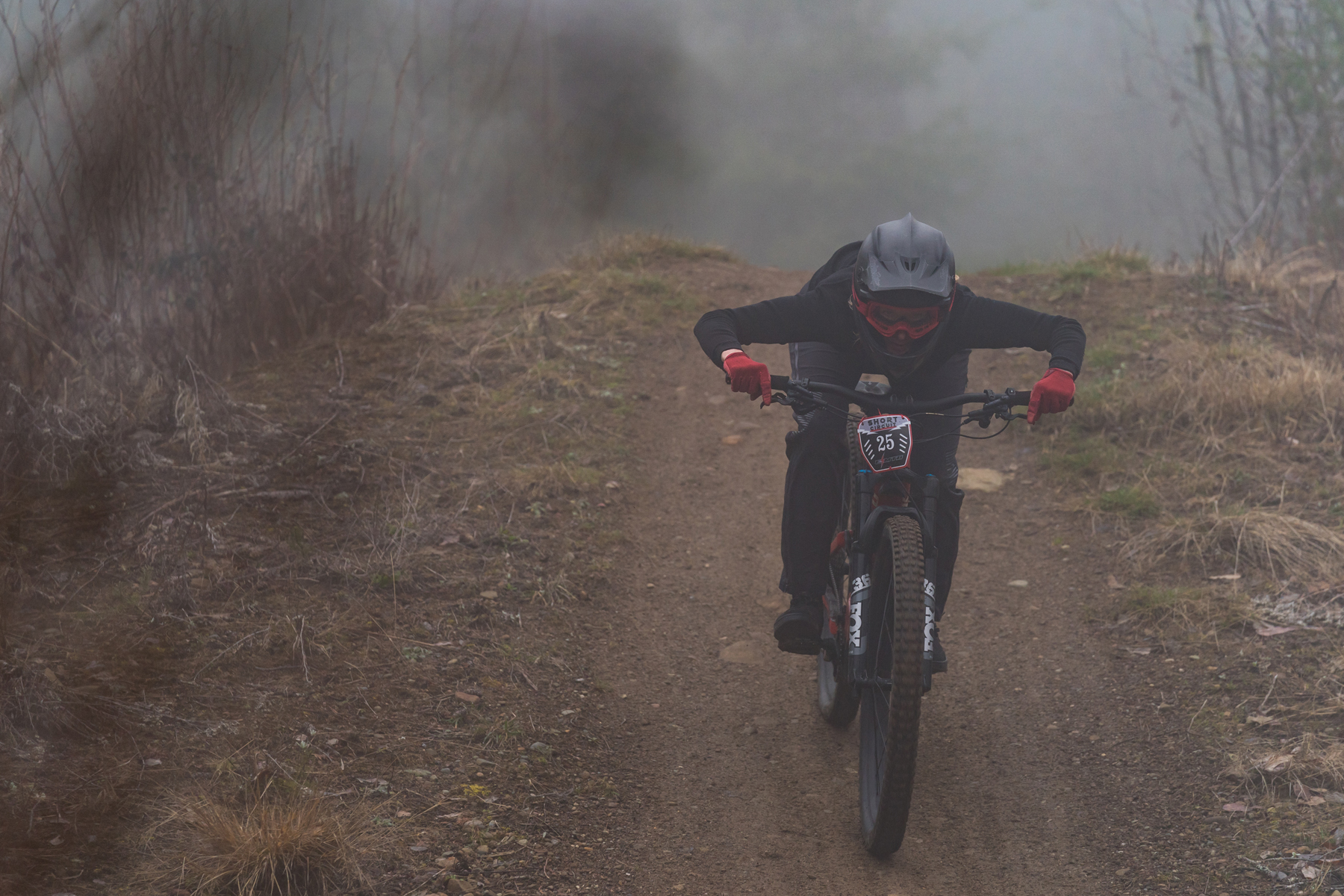 Hammering my way down and remembering to breathe in between moments of joyous laughter, I sailed through the forest and railed every corner I could. Sprinting across the finish line, I couldn't have been happier with my ride. Knowing my day could be done, I obviously opted for a second run, where I felt I even improved on the first run.
Overall, Short Circuit was the best e-bike event I have been to thus far. The community that came together was full of amazing riders and support. The Jam-style race format kept things fun. Being able to do as many laps as you want allowed everyone to hone-in on their own race rituals and learn from errors to help develop their skills. Coming from a freeride background, where practice and sessioning is everything, this format appealed to me, and you can count on my participation again next year!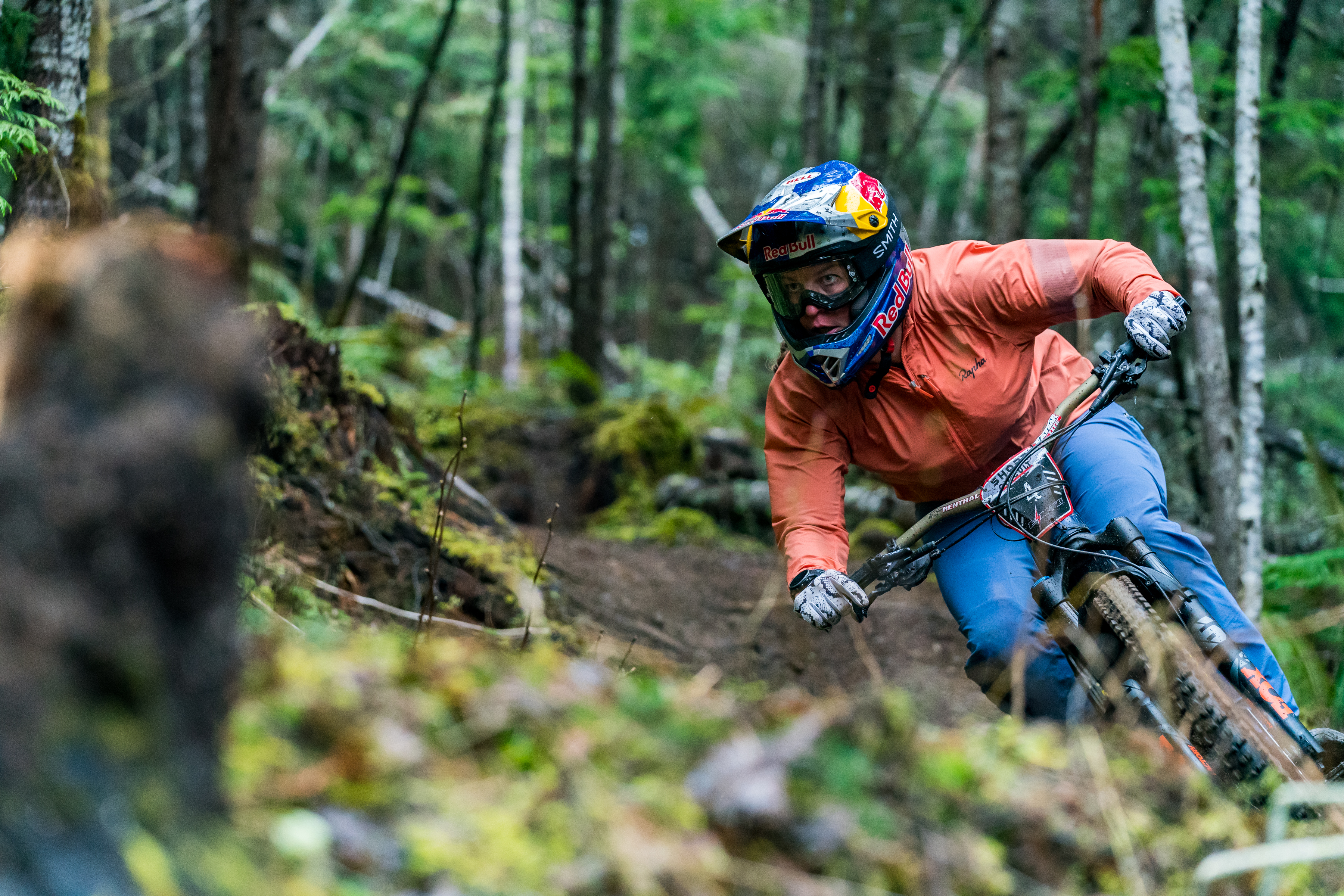 Jill Kintner on pace to set the fastest times of the day for the ladies.
After the race was over, I caught up with the Women's pro winner, Jill Kintner, for a few words about her experience at Short Circuit.
"It's ALWAYS a good time riding out in Port Angeles with great dirt and so many trails. I've raced DH here dozens of times, a few enduros, and some e-bike test events and exploration missions with Tucker and co. Using e-bikes opens up many more options to link together Moto trails and not even blink about the uphill bits. Testing myself with this race sped up a lot of learning, and I really enjoyed pushing my limits and cutting times faster and faster with the reps." - Jill Kintner
Jill Kintner ripping the uphill singletrack
"The Sunday funday adventure ride was a good pairing to bring everyone together and have some fun. camping out sharing some laughs by the fire with a good crew is what it's all about." - Jill Kintner
Sunday funday shred with an all-time crew – Photos: Jill Kintner
Thank you, to all the race staff, event organizers, new friends and especially the trail builders in the community of Dry Hill. You have truly outdone yourselves once again.