Leo Smith is a bodge job. And a proud one at that. Hailing from the streets of Manchester in the North of England, Leo—known to his thousands of Instagram followers as @Landosteezy—is a self-proclaimed helper of the people. Forging his own path in the bike industry, Leo is creating space in the sport for everyone.
There's no avoiding the elephant in the room: Lando Steezy is larger than your average athlete. But this doesn't stop him from doing insanely athletic things on his bike. Lando's logic-defying tricks are a big reason why he's amassed such a huge online following. Still, his disarmingly down-to-earth, positive and genuinely likeable personality in real life is what really sets him apart.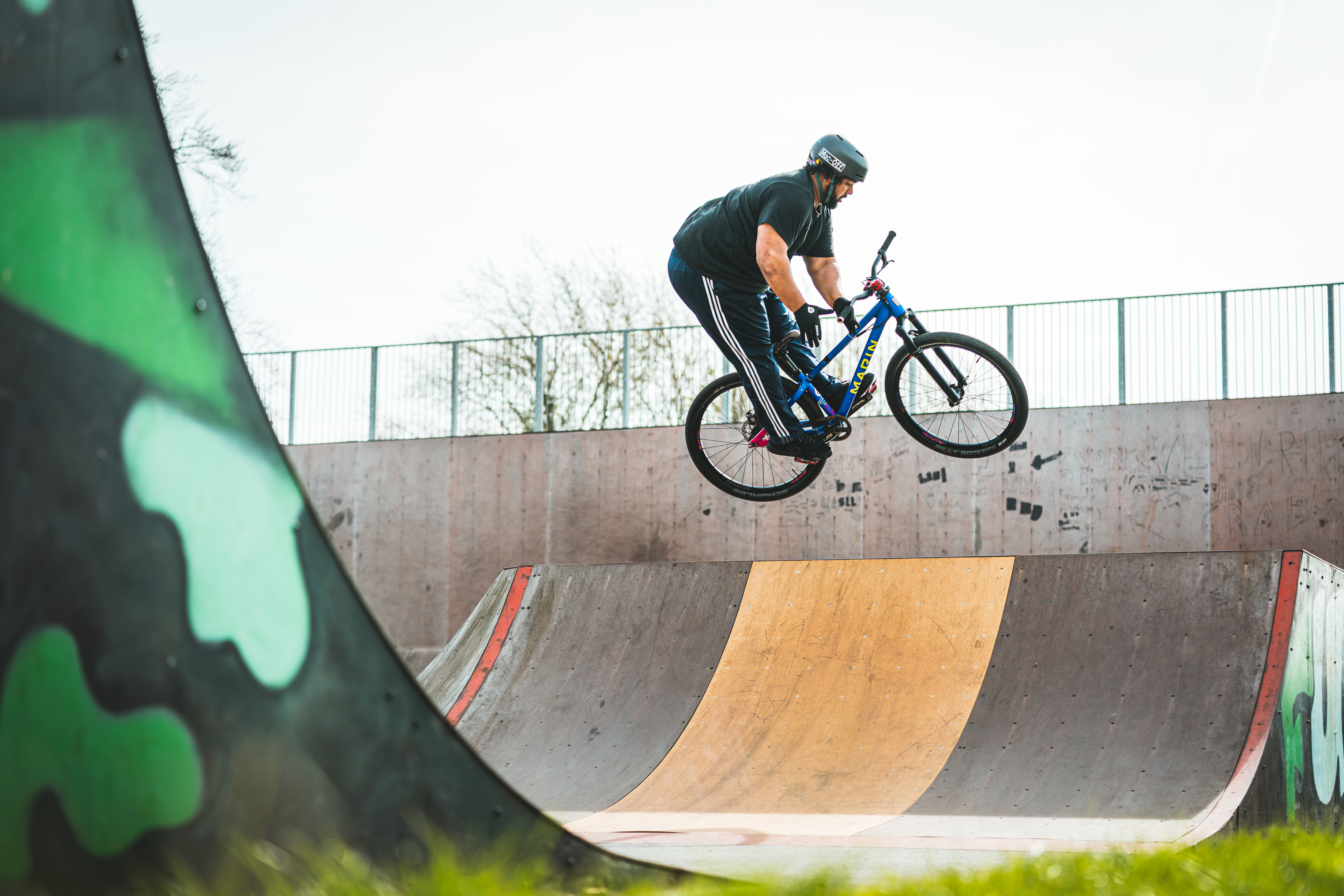 We imagine online "influencers" to be somewhat contrived, self-absorbed and perhaps a little entitled. But that couldn't be further from Lando's truth. With no interest in competition and solely driven by creative expression, Lando's approach to the sport is whole-heartedly grassroots. Bringing people into the sport through social media and coaching, he's lighting the spark and encouraging others by being himself.
Lando's introduction to mountain biking was almost a near-miss. He got his start in BMX, quit BMX, and then saw the 12 O'clock Boys wheeling through the streets of Manchester on mountain bikes. Hitting up his local shop for his first mountain bike, he's since found his own style and is rewriting the rulebook of what others think is possible on a bike. But that's precisely Leo's motivation; to show that it doesn't matter what size or race you are, where you ride, where you're from, what bike you own, or what clothes you wear. And we're here for it.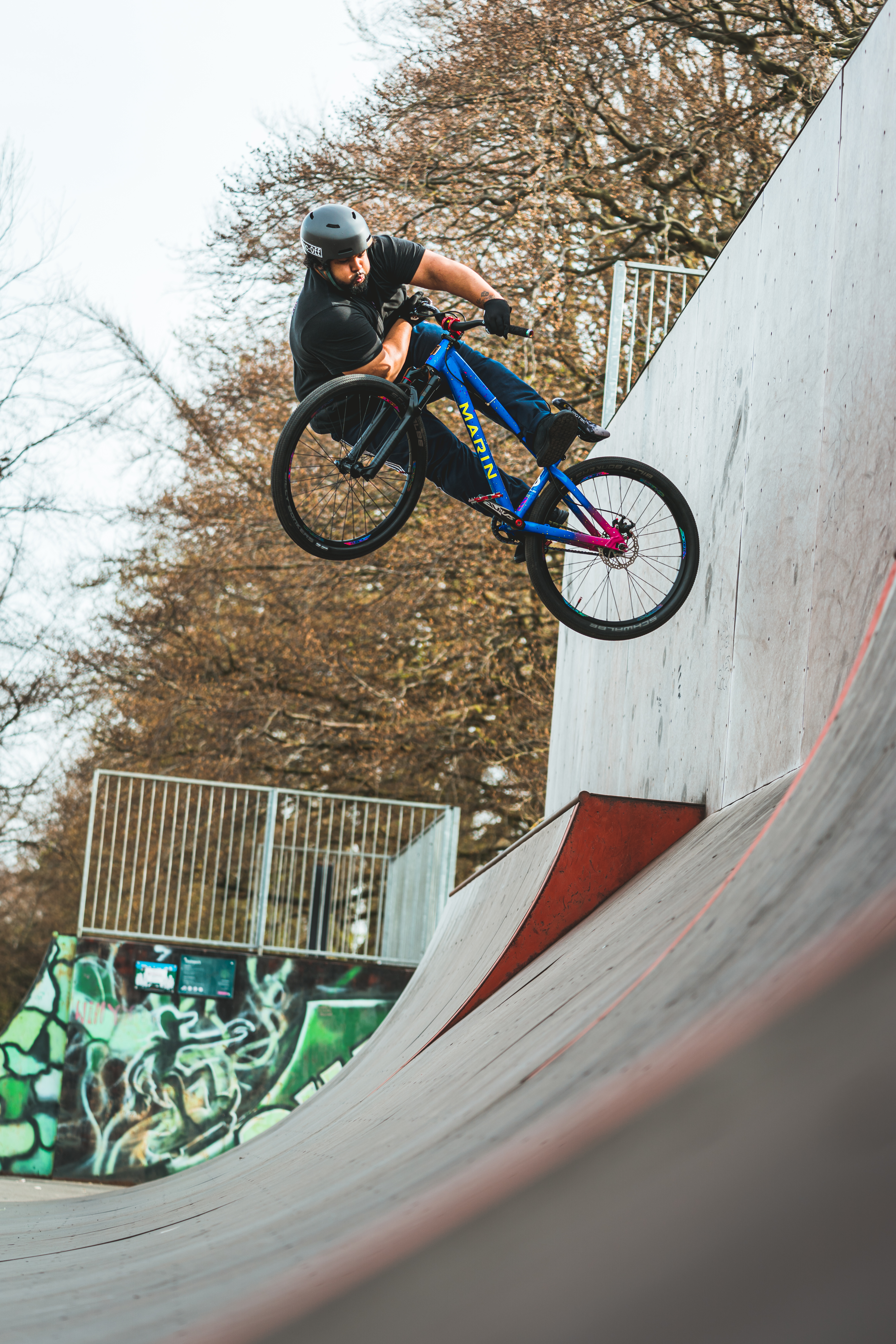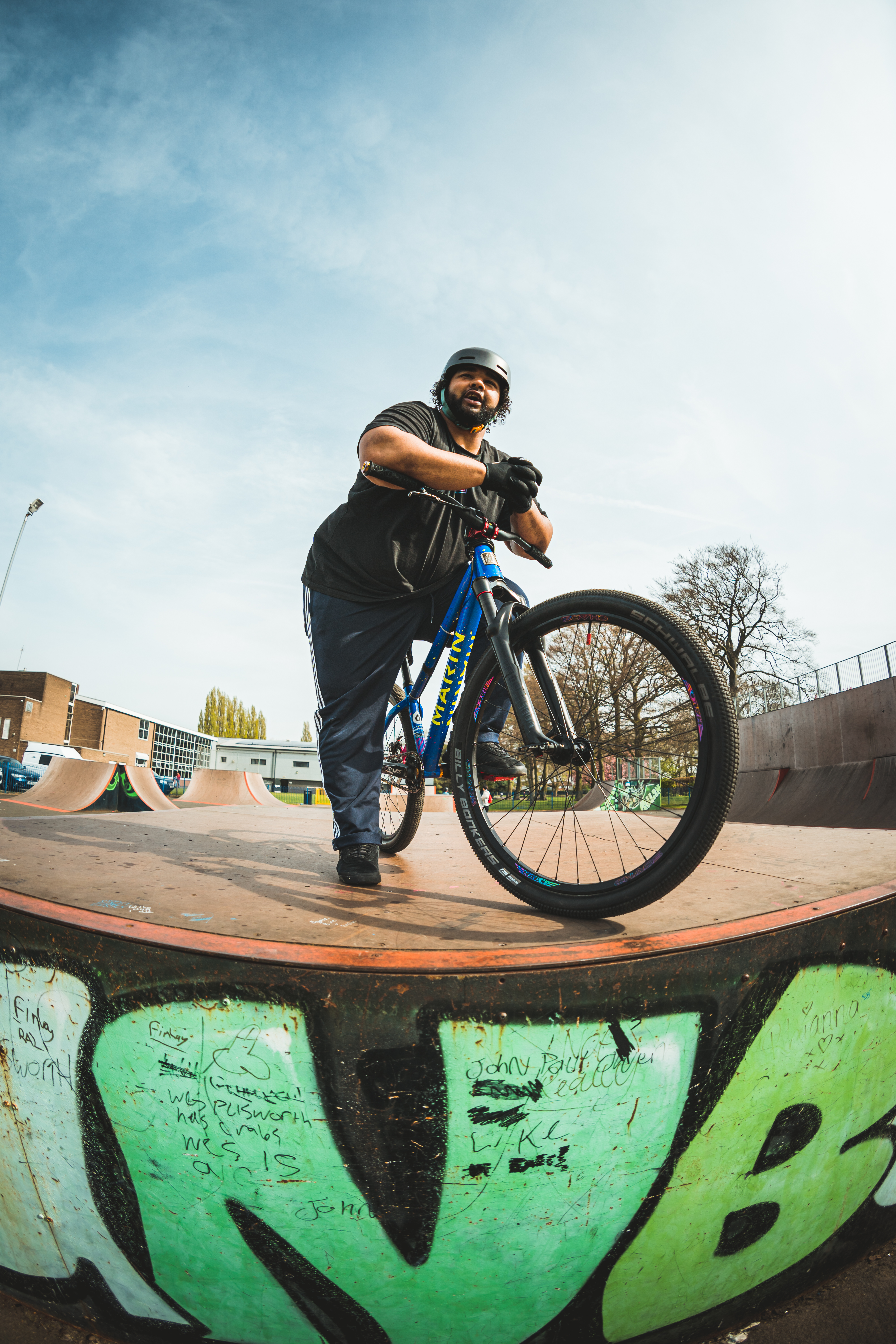 Drawn to Manchester for its diverse and accepting vibe, Lando's exposure to all sorts of interesting people undoubtedly plays into his likeable personality and open-to-everyone energy. Whether riding a bike or capturing moments as a music and portrait photographer, Lando is used to making it work with what he's got and staying true to himself, "I like what I like, and I don't like what I don't like."
Inspired by random chance and already a mad positive asset to mountain biking, Lando Steezy is just getting started. Let's have it!