Designed with the complete ride experience in mind, Shimano's EP8 e-bike system delivers the right power at the right time for pedal assist with a natural ride feel. This makes for an easy transition for riders who typically ride non-assist MTBs or for riders newer to the sport in general. The EP8 system's efficient design helps maintain standard MTB geometry, and its intuitive power delivery makes for improved handling characteristics out on the trail.
Robert Plumb, Shimano's e-Bike Demo Coordinator for the Central USA, knows e-MTBs inside and out, and he knows how to make someone's very first pedal-assist experience the best it can possibly be. Below, Robert shares some questions people often ask as they're gearing up to take their first Shimano e-MTB for a spin, along with some tips and tricks to make the most out of the experience.
Where's the e-MTB Throttle?
It's a common misconception that all e-bikes can ride themselves. Because Shimano EP8 is meant to enhance yet preserve the natural ride feel of a bike, Shimano e-MTBs are pedal-assist without a throttle. The power that a motor produces is directly related to the power that a rider puts into the pedals. Shimano EP8 motors will match up to 500 watts of power, with delivery dependent on the mode.
What Are the EP8 Assist Modes?
Shimano EP8 has three main ride or assist modes: Eco, Trail, and Boost. Eco provides 60 percent assist of the rider's input, making it ideally suited for cruising along on the flats or for long backcountry rides where you want to preserve battery life to cover the full ride. Trail mode matches 100 percent of rider power and is the mode that provides the best combination of performance and range for general trail riding and climbing. Boost gives a 300 percent assist and is best reserved for those steep, technical climbs that require that extra bit of power to clear.
Is There an e-MTB Walk Mode?
EP8 does have a walk mode for steep, loose, rocky terrain that would require pushing regardless of assistance. The setting provides just enough power to get the additional weight of the e-MTB over obstacles. It's easy to activate with just a push and hold of a button on the assist switch.
How Far Can an e-MTB Battery Go?
Battery management is a key consideration of e-MTB riding and several factors determine the overall range, including rider, environment, terrain, and assist mode. Hilly terrain will draw the battery down faster due to the added output required on ascents. Cold weather can also drain the battery quicker (like a cell phone in the middle of winter). A rider's weight can impact the battery duration as lighter riders will require less power at the same ascent speed as their heavier counterparts.
The assist mode will also determine how far the battery can go. As a general rule, it's easier to think of battery range in terms of elevation since climbing requires the most assistance from the motor. Plan on batteries in Boost mode climbing 2,000 feet, Trail mode 3,000 feet, and Eco mode 4,000+ feet.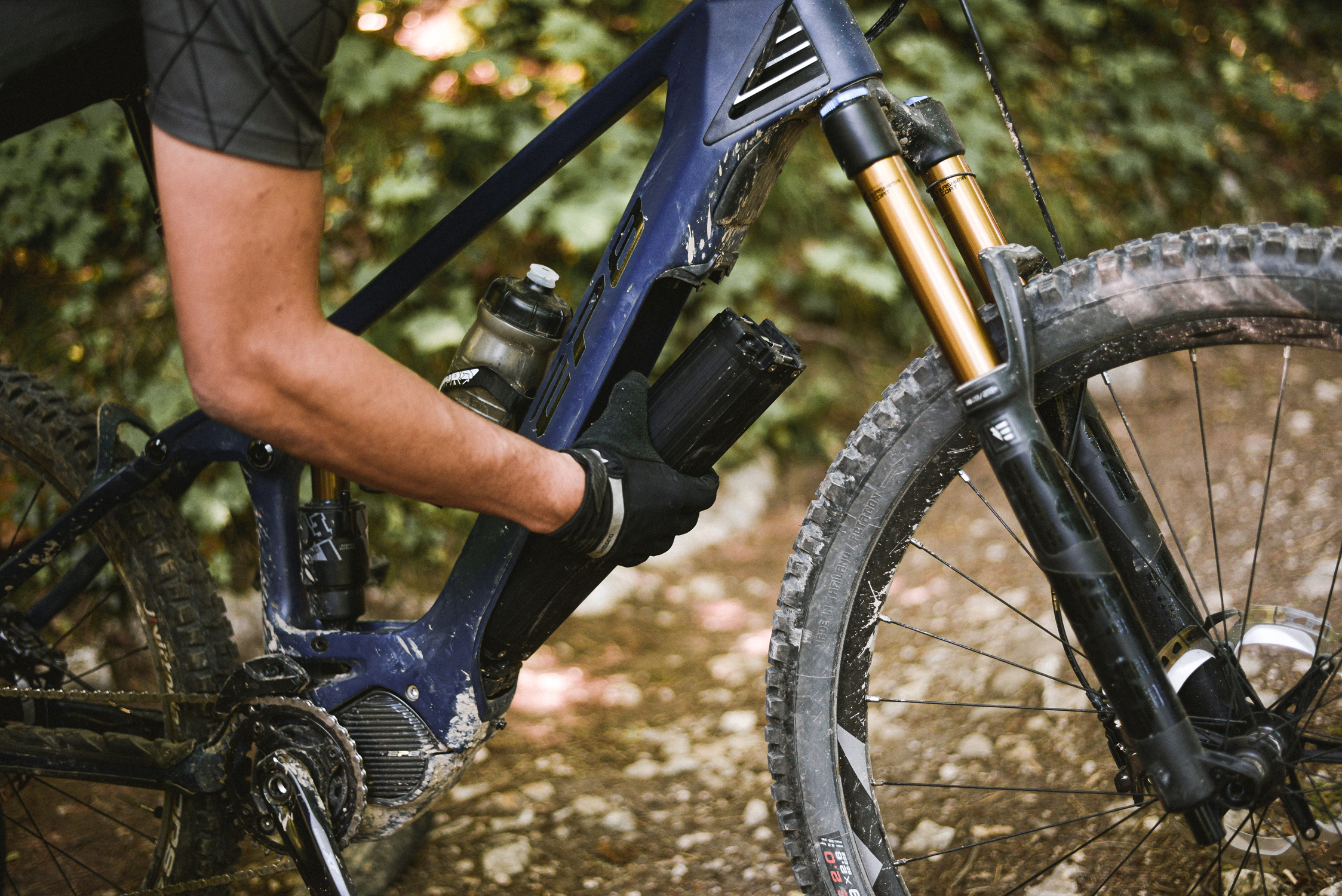 Where Can I Ride an e-MTB?
E-MTB's are incredible tools of exploration, meant to go further and find new experiences out on the trail. With this expanded range comes the responsibility of knowing where they are permitted, as access for e-MTBs is not the same as MTBs in some places.
The PeopleForBikes website, and the organization's corresponding RideSpot app, are great resources for finding what trails are open to pedal assist. Additionally, websites like Trailforks and MTB Project are updated regularly with information. Crossreferencing multiple websites or apps is the best way to ensure that a planned route is fully accessible to e-MTBs.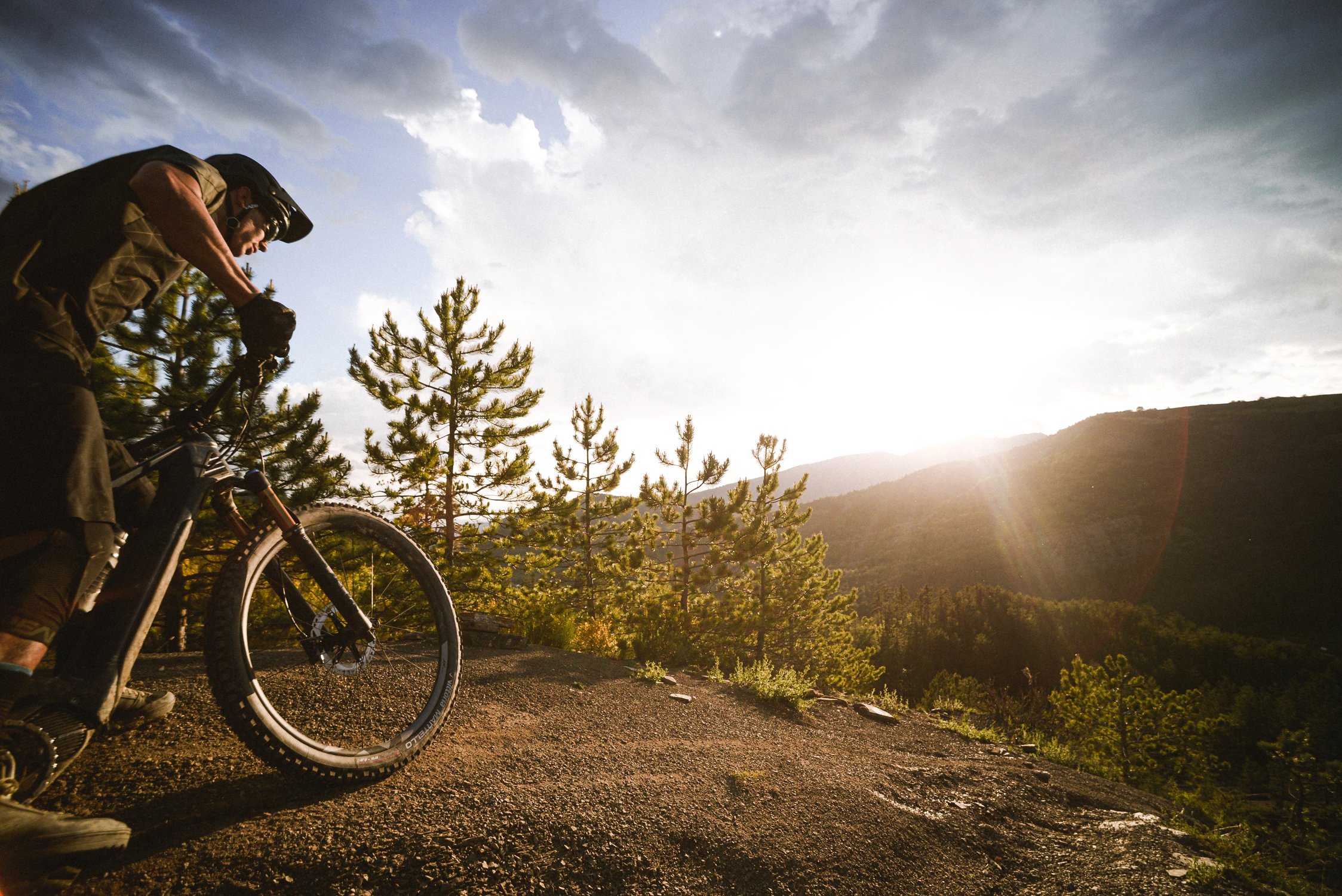 How Long is an e-MTB Battery Charge Time?
Shimano's stock four-amp charger takes four to five hours for a full battery charge, though the battery can reach 80 percent capacity in just two and a half hours. Shimano's EP8 systems use a smart charger that shuts off automatically when the battery is full. This reduces fire hazards and prevents overcharging, which can reduce battery life.
As a good habit, consider charging the battery starting immediately after each ride. It is a good habit that will ensure the bike is ready to go next time the trail calls. To optimize battery life, use the Shimano E-TUBE app and tailor different ride profiles for different kinds of rides. Battery-saving settings are perfect for big backcountry days, while a full-power profile is great for self shuttled DH laps. Only using maximum power delivery when needed will increase the overall health and longevity of the battery.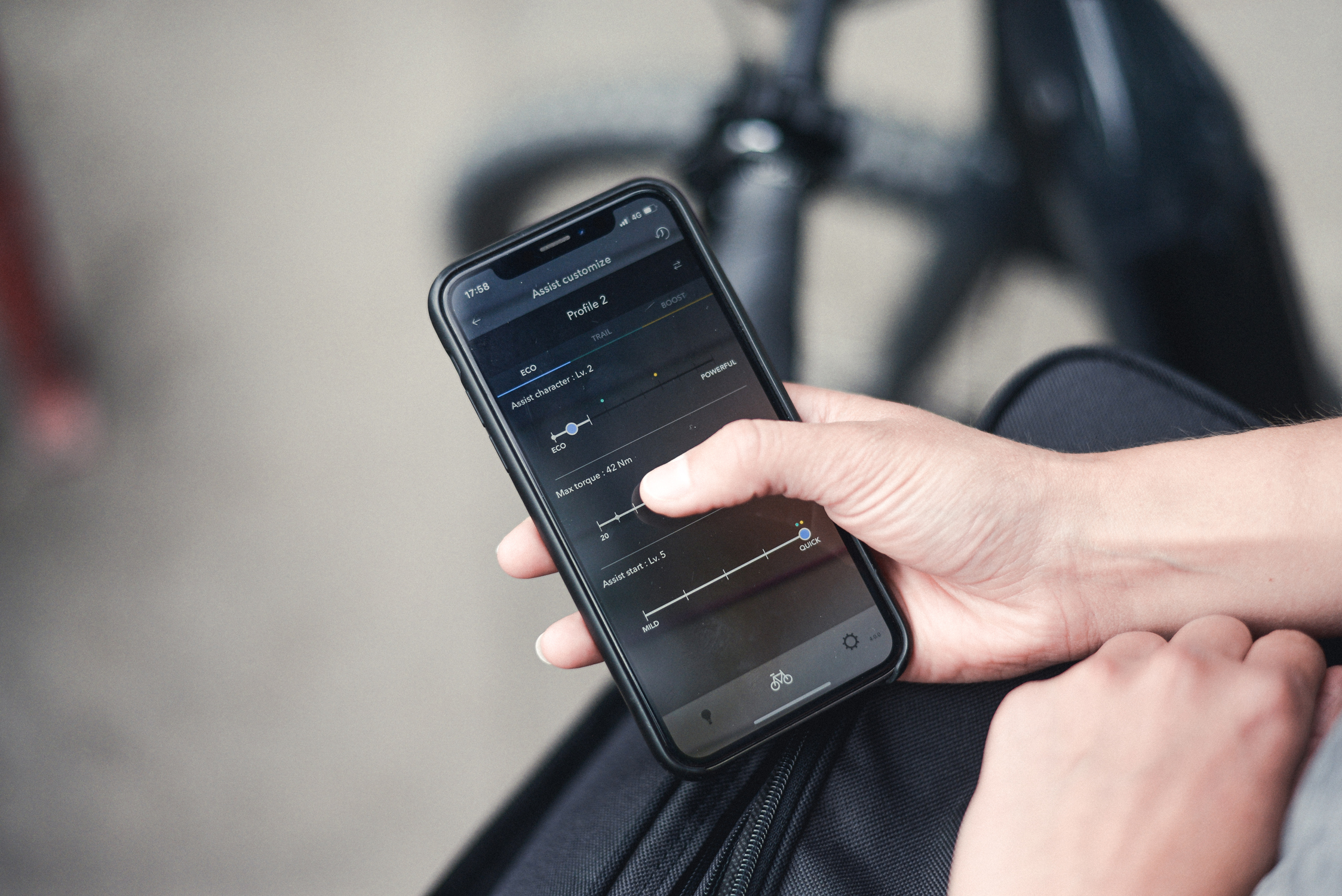 How to Get the Most Out of EP8 on the Trail and Beyond?
The EP8 System likes to be ridden at a cadence from 70 to 90 RPM to give the drive unit its most effective output. Shimano engineers determined these are the most common RPMs where riders would require assistance. Spinning within this range allows for the best battery management and overall performance as the system runs at optimal operating conditions.
Also, keep the drivetrain clean! A dirty or gritty chain, cassette, and derailleur pulley demand more assistance from the drive unit, which not only wears more on the motor but can wear out drivetrain components quicker. This will ensure the EP8 system delivers optimal pedal assist performance for the longest possible time.